Software for Manufacturing
Progressive-Die Simulation Tailored for Use in Die-Design Software
Monday, January 1, 2018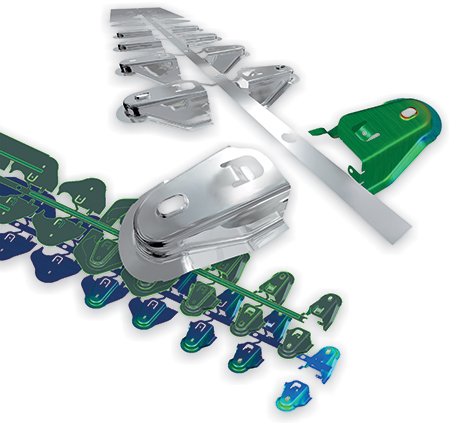 AutoForm Engineering Gmbh, operating in the United States as AutoForm Engineering USA, used the FABTECH 2017 stage to debut AutoForm-ProgSim, software for the simulation of progressive dies and tailored for Cimatron die-design software.
AutoForm-ProgSim simulates the entire progressive-die stamping process, including drawing, flanging, forming and trimming operations as well as springback evaluation. Once the tool geometry is defined in Cimatron, it easily can be exported to AutoForm-ProgSim, according to AutoForm officials. The user then can simulate the entire stamping process and validate the results. Results such as optimized trim lines and springback can be exported back to Cimatron for tool adaptations. The optimization of trim lines leads to the elimination of laser-trim tryouts later on in the process, which significantly reduces lead time and costs.
AutoForm: www.autoform.com
See also: AutoForm Engineering Gmbh
Related Enterprise Zones: Software
---
Reader Comments
Posted by: joy on 3/31/2018 12:30:14 PM
If you agree with the cause with my team https://quickbooksupports.co/, we will create a solution together.
---
Posted by: joy on 3/31/2018 12:20:48 PM - URL: https://quickbooksupports.co/
Designing the software is what the world does what about saving the world from terrorists, a plague of pollution?
---
Visit Our Sponsors