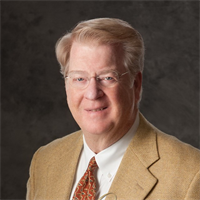 Tom Snow
The Greening of Resistance Welding
April 26, 2019
What if you were only allowed to run your resistance welding (RW) machine during the middle of the night?

That happened to one manufacturer in a small Iowa community several years ago when it installed a large 300-kVA single-phase AC press-type RW machine in what once was a retail building that lacked adequate incoming power. Daytime operation of the machine was quickly banned by the local power company due to complaints received from locals who experienced flickering lights and TVs when the machine ran.
Single-Phase vs. Three-Phase
Although engineers at companies new to the RW process often assume that all machines are wired for three-phase operation, most of the machines in use, outside of the aerospace industry, have been single-phase for decades.
Single-phase RW machines, connected to only two of the three legs of an incoming three-phase service, can cause problems because they require a large and instantaneous primary amperage draw to operate properly. In addition, the power factor or efficiency rating of single-phase machines is around 25 percent, considered poor in comparison to a three-phase machine.
If connected to a 440V incoming power supply, a 300-kVA single-phase machine requires a 600A primary service to operate at full capacity and the power draw for that machine would double to 1200A if connected to 220V. In addition, expensive heavy-gauge primary wire sizes and disconnect switches are required.
For years, electrical engineers have attempted to balance a plant's electrical load by connecting their single-phase RW machines to different pairs of the three-phase service. In addition, to avoid high demand charges from the power company, large-kVA single-phase machines are sometimes connected to one another through a load scanner that acts like an electronic traffic cop. However, since this device allows only one machine to fire at a time, production rates could be impacted.
AC Inverter
In single-phase RW applications, where primary current requirements present an excessive load on incoming power lines, AC inverter wave-synthesis technology offers a practical way to retrofit an existing machine while still retaining its robust original single-phase transformer. AC inverter technology reduces primary-current demand by distributing the load over all three phases.
In addition, the three-phase AC inverter control system decreases the weld current and time required to produce the same weld strength as the original machine operating on single-phase AC.
Two benefits of converting to AC inverter technology come from Bob Cohen, CEO of WeldComputer, a Troy, NY-based manufacturer of RW controls. He reports that a newly installed resistance flash/butt welding machine in Southern California was putting 1500A spikes on the power grid when it fired. Since the local power company reported that the machine produced voltage flicker experienced by customers connected to the 12kV power system, it demanded that the manufacturer stop operating the machine.
The power company suggested that the manufacturer install a new power feed at a cost of $250,000. Instead, Cohen received permission to install an AC inverter control on the existing machine. With no other changes to the system, the current draw on the power line dropped to 107A and the power grid flicker fell to within allowable limits.
Similarly, a manufacturer of wire-mesh welding machines in South Africa reports that installing an AC inverter control on an existing multigun RW machine resulted in a 45-percent improvement in electrical efficiency, while still producing quality welds.