30- to 150-kVA Rocker-Arm Resistance Spot-Welding Machines
March 7, 2022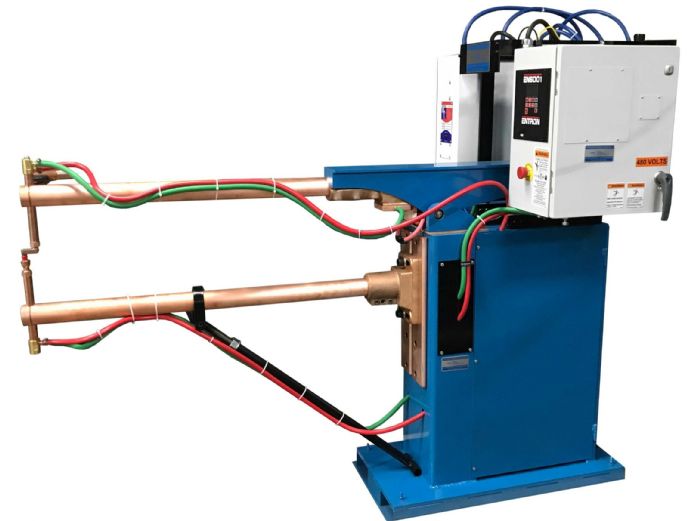 Weld Systems Integrators (WSI), Warrensville Heights, OH, has introduced its WSI Series rocker-arm resistance spot-welding machines, which can include many standard and optional features and WSI-recommended upgrades, including:
Power options: 30, 50, 75, 100 and 150 kVA

Voltage: 208, 230, 460 and 550 V

Throat depth: 12, 18, 24, 30, 36, 42 or 48 in.

Single-phase AC/60 Hz (MFDC optional)

Choice of welding controls

Water chillers and recirculators

Unitrol Soft Touch passive pinch-point safety system
Shown is a 75-kVA unit built for steel-door welding applications, and features a solid-steel frame, Entron EN6001 weld control, 48-in. throat depth, and solid copper arms. In addition, it features the WSI-recommended upgrade to the Unitrol Soft Touch safety system, and an adjustable/retractable air cylinder.
See also: Weld Systems Integrators, Inc.
Technologies: Welding and Joining