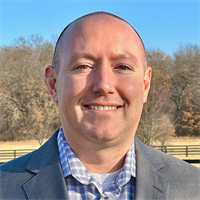 Justin Geach
Winning the Workers: What It Takes for Manufacturers to Compete in Today's Tight Labor Market
March 16, 2023
In 2021, a record-breaking 47 million people quit their jobs, beginning what economists term The Great Resignation. This trend impacted every industry, including the manufacturing sector, which already was struggling from a decades-long labor shortage. Deloitte predicts that as many as 2.1 million manufacturing jobs could remain unfilled by 2030, despite reshoring of production and growing manufacturing demand.Research by The Manufacturing Institute paints a similar picture, finding that 93 percent of executives report struggling to find candidates with enough skills for their vacant roles. According to the National Association of Manufacturers, more than two-thirds (77 percent) of executives surveyed also expect to have ongoing difficulties finding and retaining talent throughout the foreseeable future.
This difficult labor market has developed alongside the long-term trends of outsourcing of manufacturing jobs and underfunding trades and vocational education. While manufacturing jobs have begun to return, interest from the labor force continues to lag. It's up to manufacturers to create a desirable workplace and win back workers. Here are four actions manufacturers can take to do so.
Invest in Automation
Manufacturers look to automation technology to improve operational efficiency, control costs, and augment the lack of workers—but automation can offer much more. A 2022 report by Deloitte noted that Gen Z and other young people entering the workforce primarily are interested in careers focusing on digital skills, but the public is not really aware of how advanced manufacturing technology has become.
Deloitte analysts theorize that in addition to providing the expected efficiency gains, implementing more automation technology throughout an operation could make it a more appealing place to work for the next generation. Eliminating repetitive tasks with AI and other software, or reducing physical strain with the help of collaborative robots that directly assist workers (also known as 'cobots'), could also help improve labor retention.
Strengthen Company Culture and Reputation