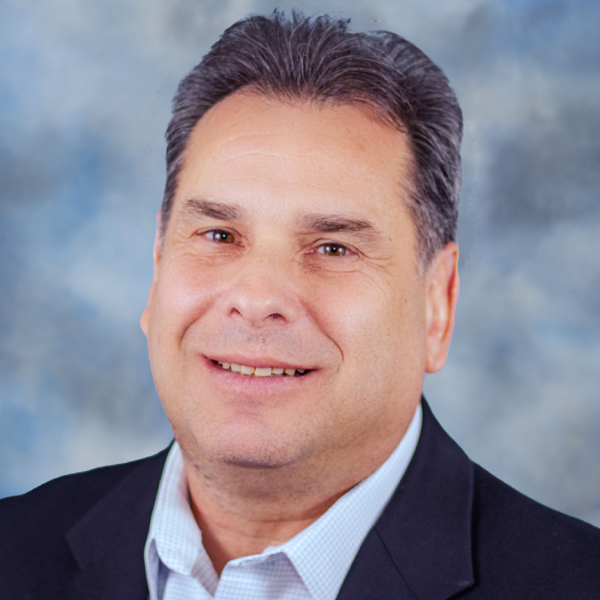 Brad Kuvin
Pioneer Metalformers Invest in Workforce Development: Roll Forming Corp.
May 1, 2012
Prior to the recession of 2000-2001, Roll Forming Corporation (RFC) was a $35 million company. Today it's a still-growing $115 million company that's added—following the dip-and-recovery growth line followed by most U.S. manufacturing companies—110 jobs since mid-2010 throughout its five plants in three states, three in Shelbyville, KY, and one each in Indiana and Pennsylvania. As many of its new hires were displaced workers, RFC's been busy teaching its new employees new skills. And, perhaps more importantly, it's been engraining in them the company's culture of personal accountability and continuous improvement. Long-term success has come thanks to pay-for-skills initiatives, career growth for employees, and a continuous-improvement culture braced with a substantive gain-sharing program.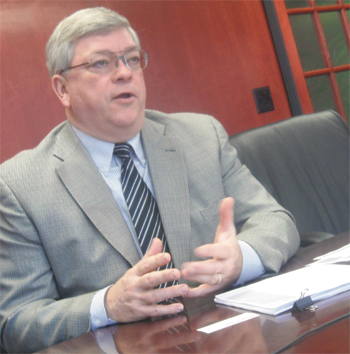 "In manufacturing, we do two things," says RFC president Ray Leathers: "Launch new products or work on CI. And if you're not doing either, you're missing the boat."
RFC supplies rollformed components and assemblies to customers in the office-furniture, aerospace, construction and solar-energy industries, to name a few. And it offers support services including engineering and product development, as well as inventory management and secondary processing such as tube bending, laser cutting and robotic welding. It's fastest growing market segment, by far, is solar, which accounted for just 2 percent of its work in 2009, climbed to represent 15 percent of its work in 2011 and may reach 25 percent of the company's output in 2012.
We asked RFC president Ray Leathers what, if anything, had to change to allow RFC to satisfy the requirements of its new solar-industry customers.
RFC Expands its Pay for Skills Programs
Roll Forming Corp. launched its Pay for Skills Roll Operator Training Program in the 1990s and has since enrolled more than 50 operators in the program. Twenty-eight of the firm's 43 roll operators currently are enrolled in the program, seven of which are master operators.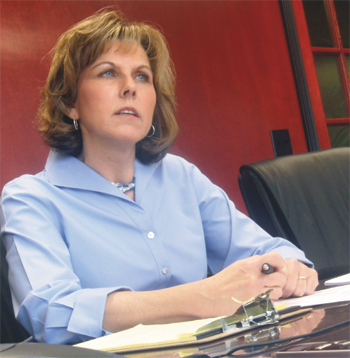 "We expect our master operators to move around the shop as needed," says training facilitator Patty Sweasy, "to troubleshoot, mentor and train our other operators."

"We want our operators to progress," says training facilitator Patty Sweasy, "but we don't force it. And when we do get our operators into the program, retention rate is very high. Once operators enter the program and identify a career path, they rarely, if ever, leave us."

Roll operators progress from trainee, with an average starting pay of $12/hr., to apprentice, qualified, certified and master levels. Training courses required to jump from trainee to apprentice focus on mill setup and preset, with additional coursework in coil changes and welding, mill maintenance and feeder operations, among other topics. Trainees work in production for 9 to 15 months before they can test up to apprentice, at which point they earn approximately a 20-percent pay increase. Apprentice training then features several hours of statistical-process-control coursework, plus courses in troubleshooting and advanced setup. After another 12 to 18 months on the floor, apprentice operators are ready to test as qualified operators, and earn another 15 to 20 percent pay increase.

Qualified operators become eligible to test as certified operators after substantial coursework in geometric dimensioning and tolerancing and PPAP. They also take a train-the-trainer course. After another 1 to 2 yrs. in the plant, they can test as certified operators, and then begin to work toward becoming a master operator.

Coursework to rise to master operator, of which there are 10 at RFC's three Shelbyville plants, involves advanced training in feeder programming, tooling and process development and in root-cause analysis and corrective actions. Becoming a master operator also requires completion of CI, root-cause/corrective-action, and new-job tryout projects, without assistance.

"We expect our master operators to move around the shop as needed," says Sweasy, "to troubleshoot, mentor and train our other operators."

The program has been so successful that RFC has mimicked it in other skill areas. For example, in 2000 it launched a pay-for-skills program in tool and die apprenticeship. Nine of the 13 employees that work in the tool-and-die department have completed this program, and another employee is two years into the training. In 2009 the company launched a similar program in laser welding that now includes 15 operators, and in 2011 it initiated pay-for-skills program for quality technicians that boasts eight participants.


As a result of our experiences in meeting the reduced lead times of current customers, RFC was able to meet the shortened response-time requirements of customers in the solar market on a very large scale." Leathers says. "This required us to develop a more flexible supply chain, and inhouse we had to become experts in managing production capacity."
This is where having a workforce motivated to take ownership of their processes, and strive to continually improve them, have led to such quick and profitable growth for RFC in a market segment as dynamic as solar.
The New Millennium Brings a New Vision
While RFC has been around since 1947, Leathers notes that its modern history began in 2002, two years after being acquired by the Austrian corporation voestalpine. Emerging from that 2001 recession, RFC set forth a growth strategy based on benchmarking its large OEM customers—companies Leathers calls "number-one companies in their individual markets." The hit list includes Boeing, Herman Miller, Steelcase, John Deere and Caterpillar, "all of which run very effective manufacturing operations," says Leathers. "We took best practices from each and applied that knowledge to build our own continuous-improvement (CI) program."
To emphasize his commitment to CI, Leathers adds:
"In manufacturing, we do two things, launch new products or work on CI. And if you're not doing either, you're missing the boat."
While a lot of manufacturers talk a good CI game, RFC put some proverbial meat on the bones by developing a gain-sharing program that motivates employees to take ownership of their processes, and work each and every day on CI. The company developed an algorithm that it runs monthly against contributions from measurables such as scrap and cycle-time reduction, throughput, profitability and quality. It nicknamed the gain-sharing program STEPS—Successful Team Effort Provides Satisfied Customers.
Quarterly STEPS bonuses are awarded based on the measured successes from CI initiatives. Since the CI program launched in 2003, quarterly bonuses (equally distributed to every employee) have increased by 95 percent. RFC's goal is to double current bonuses in the next three years.
What's allowed the company to make such a radical jump in how it rewards its employees? "What we learned about 4 years into the program, when results had plateaued," says Leathers, "is that you have to continuously improve the continuous improvement program."
How has CI—and more succinctly—CI of CI—affected overall company performance?
Leathers summarizes:

"In 2002-2003 we were a $35 million company. Today we're a $115 million company, still growing and with solid EBIT performance. We're launching 120 new parts/yr., and while a few years ago we might struggle to meet launch dates, today we're consistently meeting project launch dates.
"In fact," Leathers adds, "our shareholders are so pleased that they've allotted us a $12 million budget in 2012 for capital improvements. That's the single largest annual budget we've had since 2000. That confidence level comes only as a result of our dedication—from the plant floor on up—to continuously improving our continuous improvement process."