Online Training Success for Hatch Stamping Co.
June 8, 2022
Among the beneficiaries of Precision Metalforming Association's (PMA's) METALFORM EDU online training program: Hatch Stamping Co. and its 1300-plus associates operating out of 13 manufacturing and technology centers, and warehouses. With operations in Michigan, Tennessee, Mexico, China and Europe, Hatch Stamping supports the automotive industry via the use of stamping presses, weld cells, robots, assembly cells, and wire and tube forming equipment to produce roofing, fuel, chassis, interior, seating, alternative-mobility products, and braking parts and systems to automotive OEMs, Tier Ones and Tier Twos. While its core competency is highly engineered metal stampings, the manufacturer also performs design and engineering, tool and die builds, prototyping, welding, and assembly.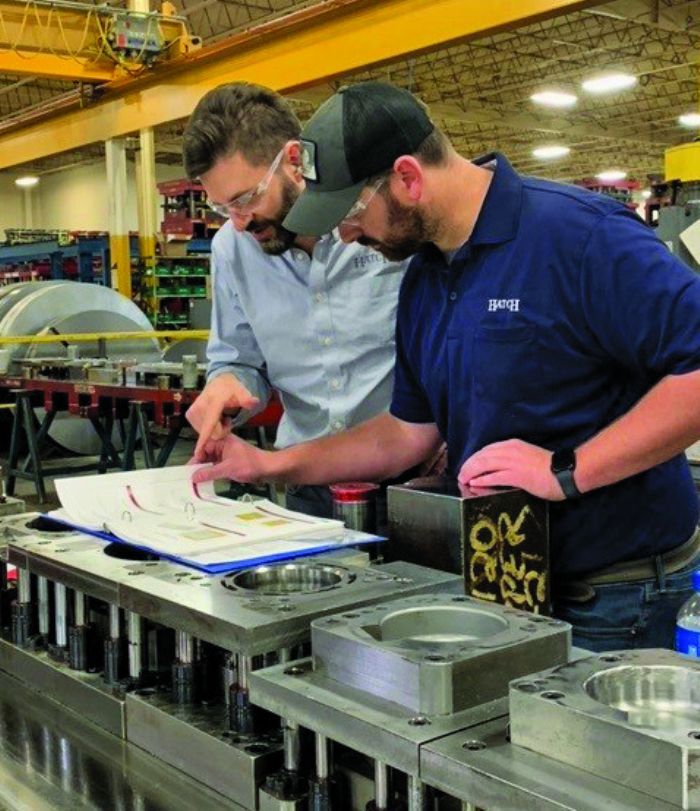 Having first used METALFORM EDU courses in 2020, Hatch Stamping purchased an additional 100 seats in April 2021. Online training via METALFORM EDU proved valuable to the manufacturer due to the pandemic preventing an ability to conduct in-person courses, as well as the need to keep employees on shop floors to meet production demands. The need to provide identical training content at multiple locations and cost efficiency, according to Suzanne C. Morrison, Hatch Stamping director of marketing, and Linda Smith, marketing/training coordinator, were driving factors in choosing METALFORM EDU.
"We have employees living and working all over the world, and across various shifts and times of the day," Morrison says, describing the flexibility that online training available through METALFORM EDU offers. "We needed to find a training alternative to not only sitting people in a classroom but one that provides options for our team. Online options give employees flexibility to fit training into their schedules, whether inside or outside of work. In-class learning doesn't allow that. And, everyone receives the same training, so it's standardized, unlike what may happen with different instructors conducting training in different locations."
Of the 100 METALFORM EDU seats purchased last year, 90 have been assigned, with the remainder reserved for use by the Hatch Stamping Quality Team. Thus far, METALFORM EDU courses used by the manufacturer include Supervision/Leadership, Die Setter and Quality as well as miscellaneous courses of interest to employees throughout the organization. In addition, the corporate training team reviews courses for possible inclusion into the established curriculum.