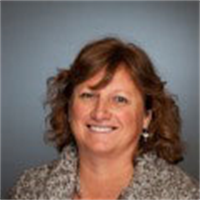 Debbie McGrath
How to Make Compliance Training Interesting
October 1, 2014
Posted to HR.com by Andrew Fayad, CEO, eLearning Mind
Mention compliance training during an employee meeting and you'll probably see a room full of eye rolls and yawns. But in their defense, handing out three-ring binders and droning on while you click through PowerPoint slides will not exactly grab people's attention.
The material may not be thrilling, but if you don't present it in a way that engages employees the information will be lost. And if no one remembers what you taught, you're wasting valuable time and money.
If you want employees (and instructors) to stop dreading compliance training, start by understanding the qualities of an effective process.
The best compliance-training modules include these key ingredients:
• Retention: A lack of engagement results in poor retention levels. Once your learners leave the classroom, they dump the course materials in a filing cabinet and never look at them again. To maximize engagement, actively involve employees in their training through discussion, gaming components and individualized learning rather than lecturing them.
• Tech-centered design: Learner engagement boils down to the course design. Instructor-led courses might be the norm, but they require learners to step away from their work, which eats away at precious time. Online modules allow learners to log in at home or on breaks. Plus, you can reuse them and save even more time and money.
A process that includes tools such as e-learning, online access and chapter tests creates an individualized approach that gives learners control over their own compliance training. This also frees up time for the instructor to lead discussions, ask questions and analyze learner progress.
• Specificity: General compliance training is par for the course for most organizations. This leads to a "been there done that" attitude among learners. They disengage and simply go through the motions to check the course off their to-do list. More specific content leads to more engaged learners.
• Value: Organizations must show learners the value of compliance training. Why is it important and how can the individual benefit? Learners often see compliance training as a benefit to the organization alone and check out because the information doesn't directly apply to them. Communicating the value at the beginning of a course encourages learners to become active participants because they'll benefit directly.
• ROI: All compliance-training modules should have some way to measure return on investment. Although this can be difficult, features such as quizzes or role playing can measure how well learners absorbed the material, and you can use that information to adjust and plan for future training.