Prevent Corrosion of Stored Tooling
June 5, 2020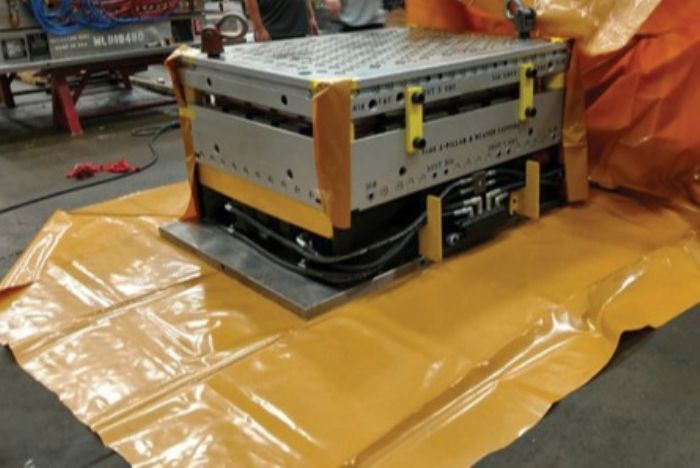 As manufacturing begins to ramp back up, tools and dies may have sat idle for extended periods. This may continue until industries are back at full strength. Even during normal times, tooling requires care during storage to prevent corrosion. To meet the corrosion challenge, Cortec offers a number of products.
Cortec's EcoAir 325 Tool & Die Rust Preventative offers an alternative to messier and more cumbersome means of rust prevention that can clog tooling and must be cleaned off. This product reportedly requires no cleaning while offering its own moisture-displacing cleaning action for removing grease, oils, adhesives and water deposits from metal surfaces. It is packaged in EcoAir bag-on-valve air-powered spray cans that allow easy atomization over large die surface areas without the use of traditional chemical propellants. It is ideal for protecting tooling right up to the time of service without requiring extra cleanup before use.
For deeper storage or shipping of dies in outdoor conditions, Cortec's MilCorr VpCI shrink film (pictured) contains active corrosion inhibitors and provides durable protection against outdoor elements such as wind, rain, and UV exposure. Combined with EcoAir 325 Tool & Die Rust Preventative and VpCI-308 Pouches (for supplementary protection of large internal voids in molds), it provides a total preservation package for costly dies and molds in outdoor storage or overseas shipment. The film can be cut off and recycled when the tooling is needed.
See also: Cortec Corporation
Technologies: Tooling