iWire from GF Machining Lets Shops Adapt to Changing EDM-Cutting Conditions
May 27, 2022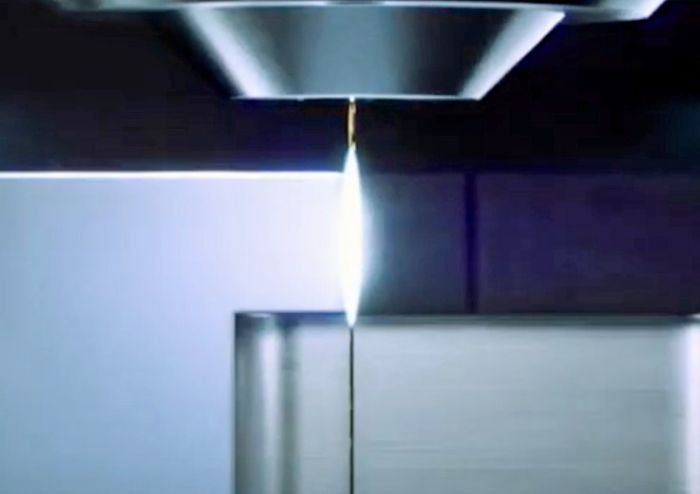 The new iWire function from GF Machining Solutions, Lincolnshire, IL, automatically identifies and adapts wire speed to changing erosion-height conditions during the wire-EDM process. This capability helps to prevent wire breakage, say company officials, while reducing overall wire consumption per job, in some instances by as much as 29 percent.
Featured on new GF Machining Solutions' Cut P Pro Series wire EDMs, the iWire function works in tandem with the company's Intelligent Spark Protection System (ISPS), both of which reside in the company's Uniqua control.
Knowing the exact location of a spark allows iWire to automatically adapt the wire-spool speed accordingly, reducing the chances of wire breakage during unattended operations when cutting parts with steps and other features that vary the erosion height.
In testing, iWire working with ISPS prevented wire breakage on a part with numerous features with varying erosion heights. The cut started at a standard spool speed, then when the cutting height lessened, the speed slowed. As a result, wire savings equated to about 480 m or 0.2 kg, and overall process time dropped by 30 percent.
See also: GF AgieCharmilles
Technologies: Tooling