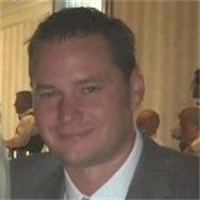 Chad Miller
Embracing and Benefitting from Hard Milling
May 1, 2012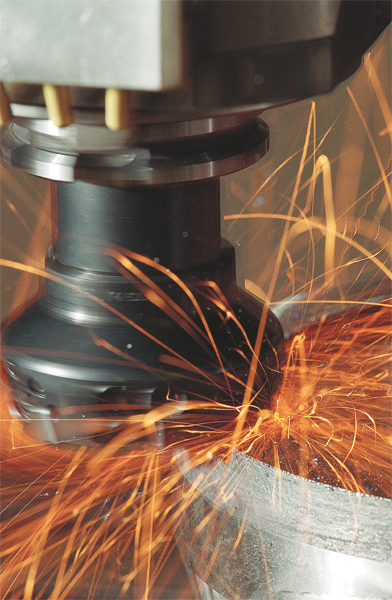 While climb cutting is the correct technique for milling with carbide and high-speed steel cutters, operators should avoid this method when hard milling with CBN. With CBN, optimum results come from easing into the material and producing a larger chip as the cutter exits the part.

Hard machining has been a part of the manufacturing world for decades. However, when looking at the hard-machining practices of today, turning greatly overshadows milling by some 85 percent. Hard milling, while highly advantageous if performed correctly, is not widely embraced by manufacturers due to its high upfront costs, various unknowns and hearsay from those who have applied it and failed.

While hard milling of stamping tooling can be tricky, manufacturers, by following the right protocol, stand to benefit more from this machining practice than if they were to employ grinding, wire EDM or die-sinking EDM operations. Not only are grinding and EDM machines more costly than milling equipment, but they also require significantly more time to set up. When compared to grinding, hard milling can reduce a manufacturer's cutting time by as much as 60 percent.

Cutting Tool Selection Critical

Successful hard milling of die and tooling components requires careful selection of machine tool, spindle, CNC control and CAD/CAM system. But even more important is selecting a high-quality cutting tool during having a clear understanding of how to effectively implement the tool into the machining process. In fact, most manufacturers that fail at hard milling do so because they skimp on their cutting tools, not realizing that the right choice can save money in the long run.

The recommended hard-milling cutting-tool material is cubic boron nitride (CBN), the second hardest material on the planet. It proves ideal for rough- and finish-machining of hard steels to 70 Rockwell, as well as for abrasive materials such as grey cast irons. CBN is harder and more abrasive resistant than the commonly used carbide and ceramic inserts. And, while CBN costs nearly seven times more than carbide, manufacturers will benefit from its adequate balance of strength, toughness, thermal conductivity and chemical inertness that ultimately provides optimum tool life and finishing capabilities.