Magnetic Mount Simplifies RFID Use for Dies
July 1, 2018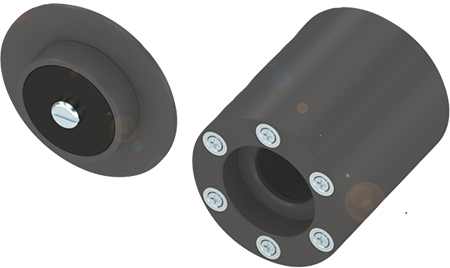 Balluff's new break-off magnetic mount with tag holder allows for simple integration of RFID systems and is ideal for press applications requiring frequent tool changes. The magnetic mounts reportedly ease the alignment of read/write heads and assist in the continuity of the RFID signal while also protecting the heads from accidental damage.
"Whether used in a die-identification application to ensure that the right die is loaded for the right job, or for a work-in-process application where the workpiece is dynamic, the magnetic mount ensures that the reader and the tag maintain constant communication," says Wolfgang Kratzenberg, Balluff RFID product marketing manager. "In addition, if the operator fails to disengage the reader, the magnetic mount simply breaks away from the workpiece, causing no harm to the reader."
The mounts replace conventional insertable connectors, connect and disconnect RFID readers quickly and reliably, align RFID readers for tag detection, and include positive stop for damage protection.
Balluff: www.balluff.com

See also: Balluff, Inc.
Technologies: Tooling