Improving Progressive-Die Performance—Part 1
October 1, 2021
A progressive die performs a series of fundamental sheet metal operations in two or more die stations with each press stroke. These simultaneous operations produce parts from a strip that moves a predetermined distance in the die at a precise time during each press stroke through use of an automated feed system. Each working station performs one or more die operations, but the strip must continue to move from the first station through each succeeding station to produce a complete part.
Carriers, consisting of one or more strips of material left between the parts, facilitate movement of the parts from one die station to the next. These carrier strips are separated from the parts in the last die station, or are automatically rewound on a recoiler with the parts still attached for later use in automated assembly equipment.
Improving progressive-die performance begins with quick coil changes and the ability to feed the strip smoothly through all of the die stations.
Starting a New Coil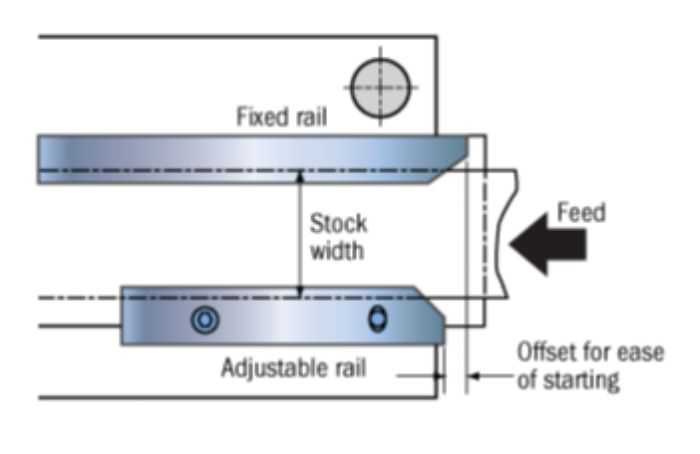 …requires care to ensure that the strip feeds correctly into the die. Large leads on the entry side of the die, along with offset rails, can ease starting and positioning of the lead edge of the strip (Fig. 1). Improper location of the leading edge can result in an unbalanced forming or flanging condition that can shift the upper die in relation to the lower die. It also may lead to small pieces of scrap being left in the die due to a partial hit. Metal tags or marked grooves can provide a visual location, but these are not as accurate or effective as a pitch notch or pitch stop.