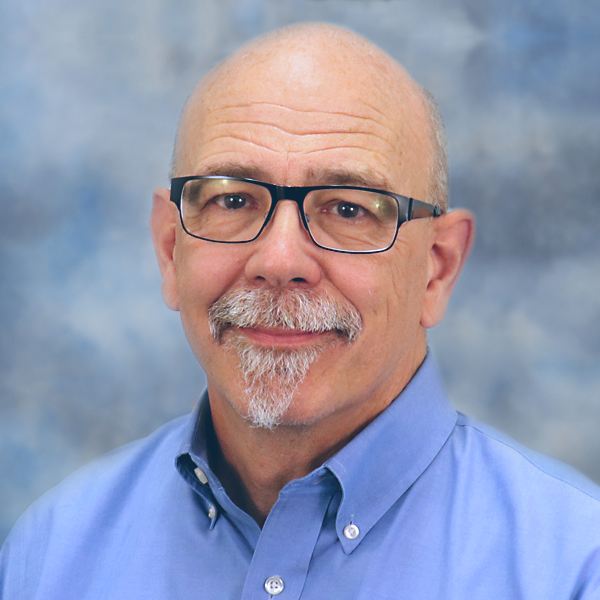 Peter Ulintz
Coil Camber
August 26, 2022
Camber refers to the deviation of a coil's side edge measured from a straight edge, with the maximum allowable deviation from a straight edge defined in individual ASTM material standards. Measure camber by placing a specific-length straight edge against the concave edge of the coil strip and measuring the maximum distance between the sheet edge and the straight edge in the center of the arc (Fig. 1).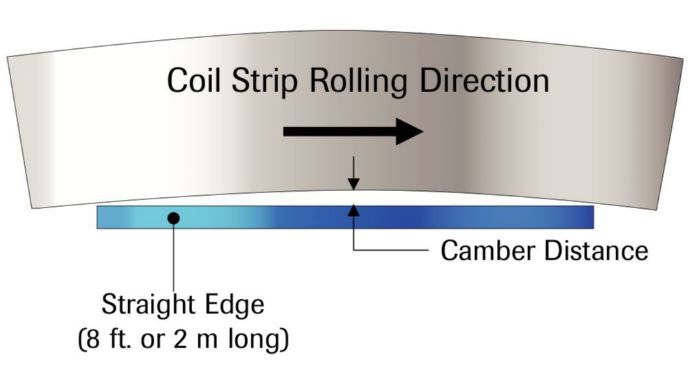 Camber occurs when one edge of the material measures longer than the opposite edge. In relatively wide coils, the longer edge may present as edge wave because the coil is too wide to curve sideways. In narrow strips, camber can be quite common, curving off to one side or even snaking back and forth.
Camber causes great difficulty in keeping the center of the coil strip on the die centerline during feeding, and can make feeding the coil through the die very difficult, if not impossible.
While camber is best dealt with at the source of purchase, stamping dies must still accommodate the maximum allowable conditions. The accompanying table (Maximum Allowable Camber) depicts the maximum allowable camber over a given distance based on coil width.
Sources of Camber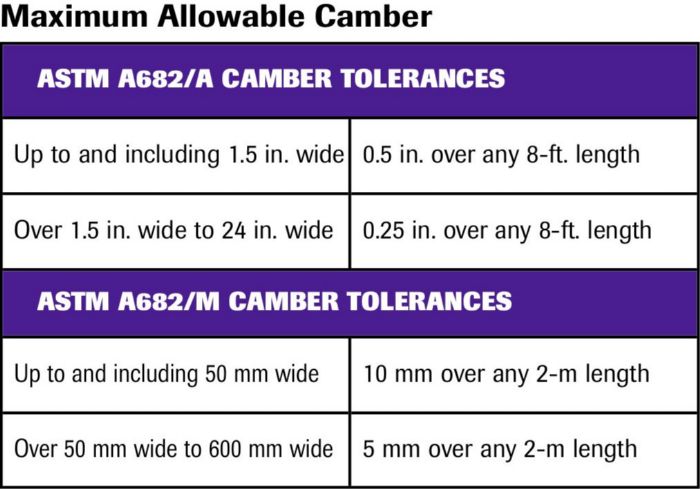 During slitting, unbalanced rotary-knife clearances on each side of the slit strip often cause camber. Different clearances affect the shear/fracture ratio on each edge of the strip. The edge with more shear depth will force curvature into the strip toward the edge with less shear.
A combination of dull and sharp slitting knives also can cause an uneven shear/fracture ratio, even with a balanced clearance. Sharp slitting knives help prevent camber from being induced into a coil.
Working with Cambered Coils