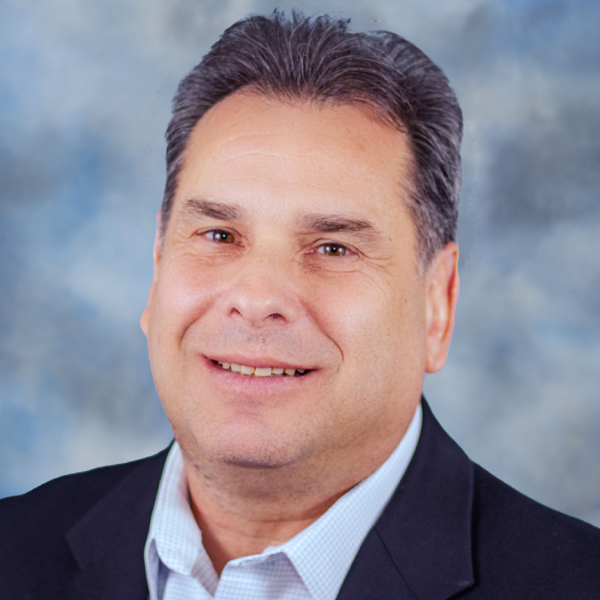 Brad Kuvin
QDC Squeezes Every Drop of Productivity
September 15, 2020
Like a thoroughbred racehorse waiting at a stuck starting gate, operators of stalled high-speed presses waiting for the completion of a die change are chomping at the bit to get to work. So, when management at electrical-contact manufacturer JAE Oregon saw an opportunity to conduct a deep dive into improving die-change-related downtime in its pressroom, the company went to work.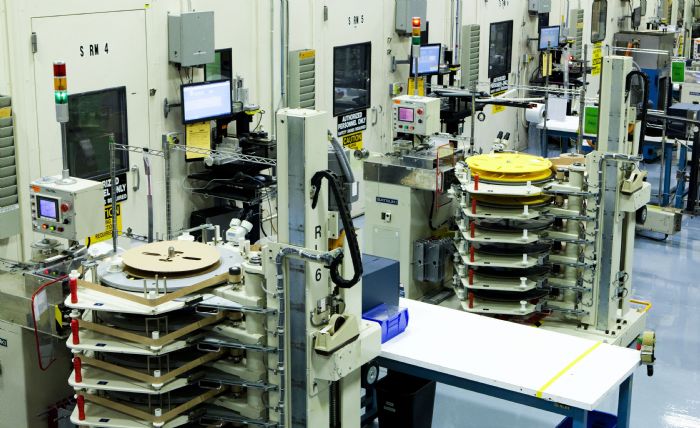 "Our two newest high-speed presses, 60- and 80-ton models from Yamada Dobby, both have hydraulic clamping," explains Jahvon Hammond, senior manufacturing engineer at the 116,000-sq.-ft. facility in Tualatin, OR. "Once we realized the productivity benefits of the hydraulic die clamping on those presses, compared to manually bolting dies in place, we became very motivated to further investigate retrofitting our older presses with hydraulic clamps."
Frequent Die Changes
Stamping operations at JAE Oregon comprise 11 reel-to-reel press lines. Eight original presses work in one room, and three newer presses work in another room, including the two Yamada Dobby models that the firm added in 2014 and 2018.
Nine of the 11 presses stamp a variety of electrical contacts at 300 to 800 strokes/min., while the newest presses stamp larger, more complex ground shell covers at 80 to 200 strokes/min. The plant processes more than a dozen different copper alloys, bringing in strip 12 to 60 mm wide and 0.2 to 0.9 mm thick.
"We stamp female socket terminals, male formed-pin terminals, and flat-pin terminals, used inside of connectors generally for through-hole or surface-mount applications," Hammond explains. "Die size varies greatly. Once we brought in the two newer presses, primarily to fuel our expansion with new customers, we decided we could no longer afford to put several operators into a workcell to facilitate our changeovers."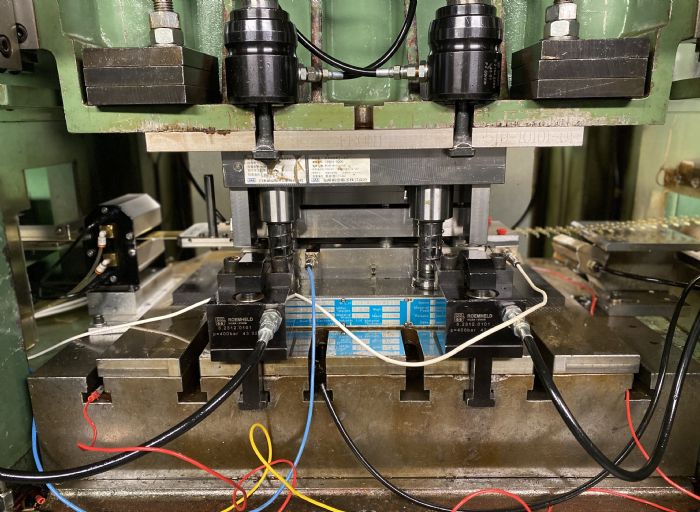 After taking a hard look at the manual die-change process, Hammond and his team discovered that it took an average of 9 min. just to bolt down a die.
"We're changing dies on some of our lines two to four times/day," he says, "to support customer demand. That's a lot of direct manual labor just spent turning bolts, and it also takes away from our productive press-run time."
At the same time, customers continue to shift their operations more toward just-in-time. "That shift has motivated us to continue seeking ways to increase flexibility and process effectiveness, to improve productivity and minimize inventory levels," Hammond says. "When we conducted a kaizen event, in April 2017, to look at our setups and try to standardize, we observed a variation in production-setup times by as much as 45 percent."