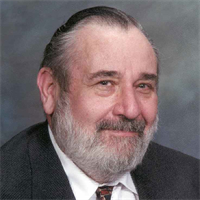 David Smith
Manual Bolting vs. Hydraulic Clamping—Press Uptime is the Key Measurable
June 1, 2013
Metalformers should understand that hydraulic clamps are not required for quick die change (QDC). They should, however, consider automatic clamps whenever die-change times exceed 20 min., or when manual bolting fails to achieve sufficient press uptime. Further, variations in manual bolting torque may not attain safe and consistent die-retention forces. Torque variation can cause process variability in some operations. Of course, when manual bolting cannot be accomplished safely and consistently, power clamping offers a good alternative.
Hydraulic clamping systems often employ air-over-oil intensifier pumps to provide hydraulic pressure. These simple systems prove dependable, provided the metalformer follows recommended maintenance procedures. Large systems, such as those on transfer presses with many clamps applied simultaneously, require large volumes of pressurized hydraulic fluid. Here, an electrical-motor-driven pump may be used to supply the required fluid volume. A hydraulic accumulator may be used to quicken clamping time.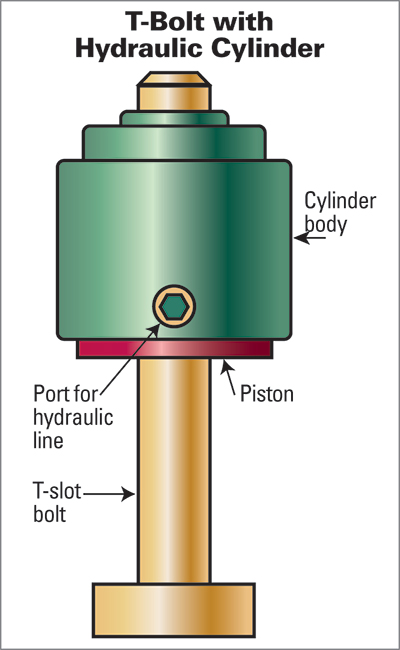 Fig. 1—A hollow-piston cylinder clamp essentially is a hydraulically powered nut. The hydraulic unit screws onto a standard T-slot bolt. The piston in the hydraulic unit applies downward pressure against the die-clamping surface (not shown) as does a conventional nut when tightened.

A low-pressure hydraulic switch is a normal safety feature of air-over-oil and motor-driven hydraulic-pressure sources. By monitoring for a loss of hydraulic pressure, a number of failure modes can be detected and the press stopped. Low-pressure safety switches vary in their setpoints—80 percent of the system's operating pressure is typical.

General Safety Considerations

All automatic systems should be of failsafe design—that is, the die cannot become detached nor shift position on the ram or bolster during press operation. This could occur due to a failure of the clamping-power source or by command to release the clamps with the press in motion. To avoid this occurrence, good designs incorporate some or all of these safety features:

• Dual hydraulic power sources across diagonal corners of the machine, much like the dual-brake system on automobiles;

• Pressure switches to detect a loss of holding force;

• Automatic press shutdown in case of loss of pressure;

• Over-center toggle-locking clamps that will hold in case of a loss of pressure;

• Hydraulic clamps with built-in check valves to prevent fluid release in case of a pressure failure—these require a second hydraulic line to release the pilot-operated check valve;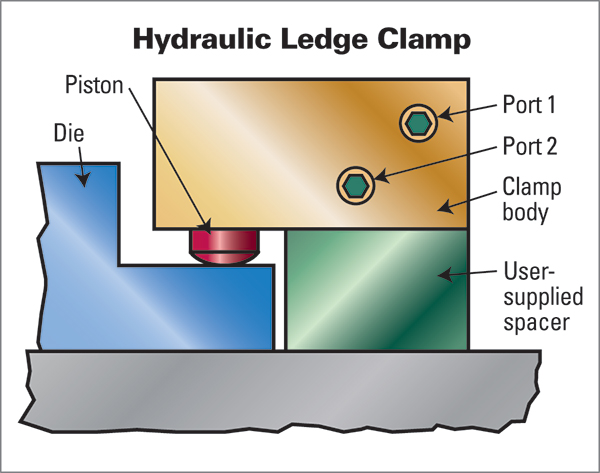 Fig. 2—Hydraulic ledge clamps feature a user-supplied spacer block, and fasten directly to the press ram or bolster by cap screws. Hydraulic fluid flows through internal drilled passages, minimizing the need for external hoses and piping, and eliminating potential sources of leaks.
• Employment of the wedge-and-ramp locking principle used to retain tapered-shank drills and reamers in standard holders—also requires the application of pressure to a second hydraulic line to unlock the wedges and release the clamp; and
• Limit switches to detect the proper clamp position, and proximity switches to monitor proper positioning of the die and press slide for clamping.
Safety is paramount in any die-clamping system. Should the die shift or fall from the press, severe die and/or press damage is likely to occur, not to mention the potential harm to operators. Over the years, many unexpected and needless pressroom accidents have occurred, some attributable to clamping-system failures that could have been prevented by proper system design and use.