Escaping Arc Clamp for High-Temperature Applications
September 1, 2011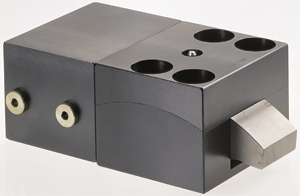 Serapid, Inc., Sterling Heights, MI, introduces a clamp specially suited for high-temperature applications. The clamp comes in a range of sizes, accommodating dies of 2 to 63 metric tons. Optional sensors are available to detect the clamped and unclamped positions. It can be installed on either the press bolster or ram, and features a mechanical safety detent so dies will not drop in the event of a pressure failure.
Serapid: 586/274-0774; www.serapid.us
See also: Serapid, Inc.
Technologies: Tooling