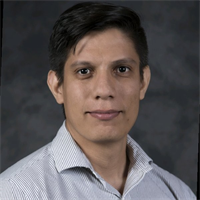 David Diaz-Infante
Mechanical Presses: Conventional vs. Servo
July 28, 2020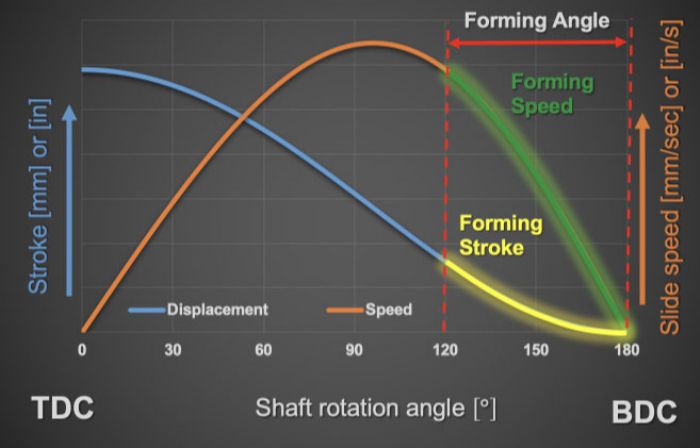 Understanding the differences between a conventional (flywheel) mechanical press and a servomechanical press is key in selecting the right press for a given metal stamping application. While servo presses bring flexibility, stampers still prefer conventional presses for certain applications. While stampers can find plenty of literature describing the characteristics of conventional and servo presses, discussion of the fundamental differences between these two types of presses is limited.
Here we present some basic knowledge of the design and operating principles of conventional and servo-drive mechanical presses, to help stampers to select the best press for their application.
Press Structure
In general, the major components in the press structure do not change with regard to the drive and control type. Examples of these components include the press crown, uprights, bed, bolster plate, slide and guiding system. However, components involved in torque transmission and lubrication systems are analyzed differently when intended for a servo press.
Due to the motion flexibility of a servo press, the shaft can accelerate and decelerate as needed by the application. This differs from a conventional press, where we could assume a constant shaft speed throughout the stroke. Moreover, the shaft in a servo press can change rotational direction. This nonconstant rotation of the shaft can lead to increased fatigue due to reversing torsional stresses. As additional consequences, inertia of the system and static friction must be overcome more often, and lubrication conditions will change. Overlooking these phenomena when designing or modifying a press can lead to premature failure.
Position and Speed Control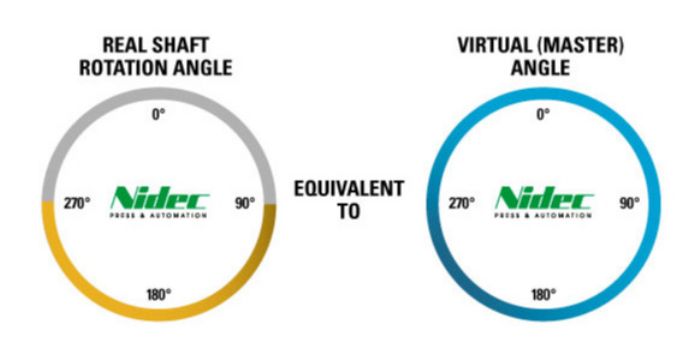 …are some of the most noticeable differences between conventional and servo presses due to their drive system, flywheel and servo motor, respectively. Nevertheless, the principles of motion are the same, and stampers should completely understand them. For both types of presses, rotational motion of the shaft(s) translates into vertical slide motion. The most common mechanism for this: the slider-crank (Fig. 1), which creates a nonlinear relationship between shaft rotation and slide displacement. Slide speed tends to zero as it reaches top dead center (TDC) and bottom dead center (BDC), where slide travel changes direction. Keep in mind that the slide travels the fastest near the midway point of the stroke, and that slide travel speed at the moment of contact with the blank and tools can influence the forming process, press life and tool life. For example, we can expect higher vibration and noise resulting from higher impact speeds. Other factors affected by slide speed during the forming process include temperature, lubrication, material formability, reverse load and snapthrough.