A New Aida Servo Press at Quality Metal Stamping Returns a Nearly 50-Percent Efficiency Gain
February 25, 2021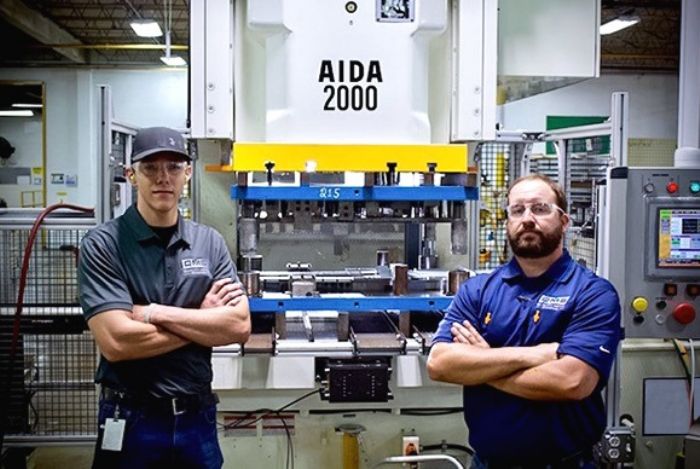 Quality Metal Stamping, a metal stamping and fabrication facility in Henderson, TN, recently installed a 200-ton Aida direct-drive gap-frame servo press that, according to company vice president Stephen Serling, already has achieved nearly a 50-percent efficiency improvement on parts moved over from a conventional mechanical press. The new servo press, a DSF-C1-2000A model, is Aida's next generation A Series that features an exclusive Allen-Bradley control and several other enhancements.
Serling reports that the efficiency gains result from the servo press's programmability and its ability to optimize production of high-volume parts run in pendulum mode in excess of 110 strokes/min.
See also: Aida-America Corp.
Technologies: Stamping Presses