Simpac America Rebrands with New Company Website
June 30, 2021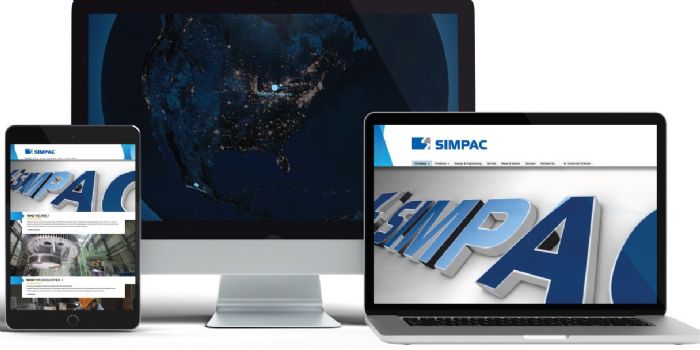 Simpac America, Troy, MI, the North American subsidiary of South Korean press manufacturer Simpac Inc., has launched a new company website to kick off its rebranding strategy. The launch follows the firm's recent webinar, "3 Ways Extended Reality (XR) Will Drastically Reconstruct Metal Forming Practices," to further exemplify its commitment toward its digital presence and interconnective offerings.
"COVID-19 provided us with a unique opportunity to find innovative ways of supporting our customers and the economy," explains Stephan Robertson, general manager/VP of sales & operations at Simpac America. "We knew that the first step was to find new ways of introducing remote interaction throughout sales and buyoff practices, which is where our XR Tool, developed along with Elm Park Labs, comes into play."
The new website highlights Simpac's product portfolio specific to the North American market, while also incorporating user-friendly technical specifications that easily be switched from metric to imperial measurements. The site highlights the firm's turnkey automation, service and support solutions, and features customer testimonial and installation videos from Tier 1 suppliers.
The firm's rebranding will continue with other proactive internal changes including, but not limited to, its million-dollar acquisition strategy; new service division; and sales and marketing office expansion.
See also: SIMPAC America Co. Ltd.
Technologies: Stamping Presses