Centering Unit for Mold Inserts and Machinery Connections
October 1, 2018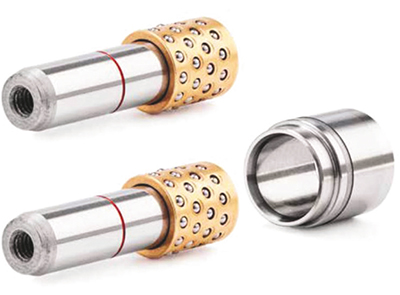 Agathon Machine Tools
Booth A1439
Agathon Machine Tools is introducing the 7980/1 Mini Fine Centering unit for backlash-free centering of mold inserts for standard molds in injection molding, or for high-precision connections in the construction of machinery.
The unit allows for positioning accuracy of less than 1 micron, providing for the ability to use a precise bushing-free assembly by avoiding errors in the concentricity of the guide bushing.
The company also will exhibit ball guides and roller guides for high-performance injection molds as well as for hybrid and cutting tools. Bearing guidance systems can eliminate the need to use a fine-centering device, or any additional fine-centering systems. In addition to the array of products offered in the company's standard catalog, special parts can be manufactured to customer specifications.