BMW Welcomes 2500-Ton Schuler Press at UK Plant
June 23, 2022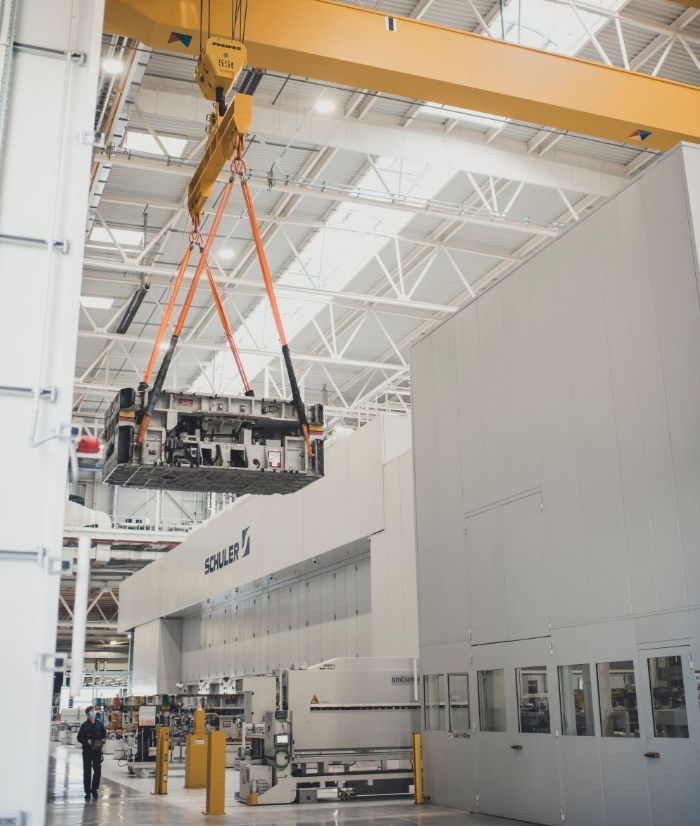 BMW Group has formally opened a new automated steel-stamping facility at its plant in Swindon, UK. The press will produce steel panels for the Mini plant in Oxford, UK, at twice the rate of the old equipment it replaces. Steel blanks and finished panels will move throughout the pressroom via a new fleet of automatic guided vehicles (AGVs).
"Plant Swindon now has the latest press-shop technology and is ready to take its performance to the next level, as a vital member of BMW Group's international production network," says BMW board member Dr Milan Nedeljković.
The new press comprises six individual stations which can produce at a maximum rate of 18 parts/min., more than twice the capacity of the previous press line.
See also: Schuler Incorporated
Technologies: Stamping Presses