Benchtop Presses
October 1, 2019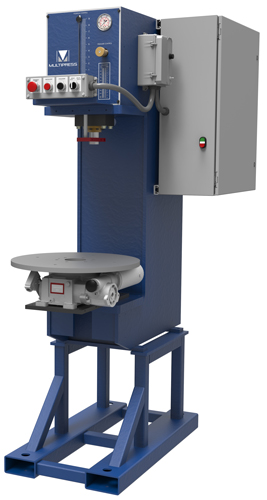 Multipress
Booth D45054
Multipress displays its model M5P benchtop press with dual anti-tiedown start buttons, pressure-shift speed change and pressure reversal, and the ability to run with an optional rotary index table. All adjustments, pressures and stroke positions can be modified from the operator's position at the front of the press, and pressure regeneration allows for fast approach until work is contacted.
Several standard models are available with capacities ranging from 6 to 20 tons. Company representatives discuss additional customized press solutions, as well as the full line of standard Multipress presses.
See also: Multipress, Inc.
Technologies: Stamping Presses