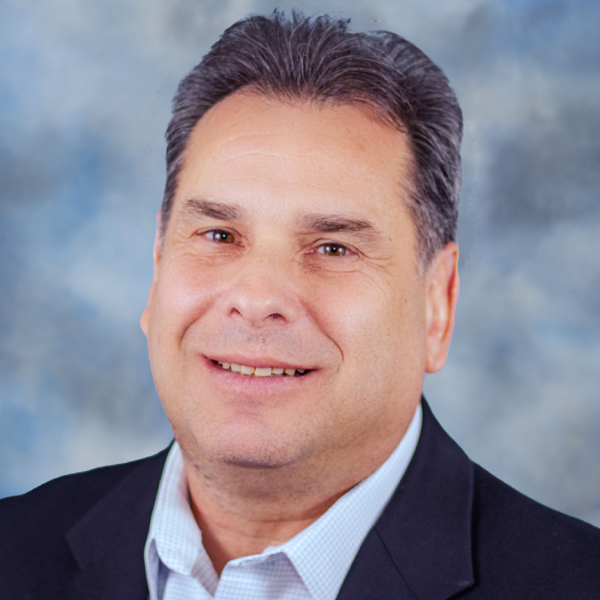 Brad Kuvin
Hydraulic Presses Surging into the Marketplace
April 1, 2011
Q: Describe the overall marketplace for hydraulic presses—what types of companies are acquiring new presses, and for what types of applications?
Raye (Multipress): New orders picked up during in the last half of 2010, and we're getting calls from customers we haven't heard from in years. Some of these are Midwestern automotive-parts manufacturers, but we're also seeing activity from suppliers in the energy, aerospace, appliance, HVAC and ammunitions industries.
To compile information for this article, MetalForming spoke with the following hydraulic-press builders:
• Multipress, Inc., Columbus, OH—Barney Raye, president
• Eagle Press & Equipment Co. Ltd., Oldcastle, Ontario, Canada—Tom McCarthy, account executive
• Macrodyne Technologies, Inc., Concord, Ontario, Canada—Andrew Kirk, president
• AP&T North America Inc., (North American headquarters in Monroe, NC)—Bengt Walkin, technical manager
• Neff Press, Inc., St. Louis, MO—John David Murphy, general manager/president
• Greenerd Press & Machine Co., Inc., Nashua, NH—Tim Dining, president and CEO
• Phoenix Hydraulic Presses, Hilliard, OH—Mike Gardner, vice president
• Pacific Press Technologies LP, Mt. Carmel, IL—Steve Schurman, director of sales and marketing
• Beckwood Press Company, Fenton, MO—Jeff Debus, president
Dining (Greenerd): We've seen activity in the HVAC market as well as in automotive and in the defense sector. The HVAC market gets healthier as the U.S. residential and commercial building market rebounds. New presses, as well as rebuilds of older presses, are being used to manufacture heating and cooling equipment, in addition to ductwork, flanges and hangers. For the defense sector, new presses are being called on for coining (ironing) of tank components—a post-forging process on hot parts. We're also selling to a compression molder of military personal-protective equipment.
In automotive, a U.S.-based component manufacturer recently began retooling its Mexican operations and is rebuilding and upgrading older hydraulic presses, for forming applications. It's also adding press automation to increase throughput and productivity. It is rebuilding 25-yr.-old presses, stripping them down to the frames and replacing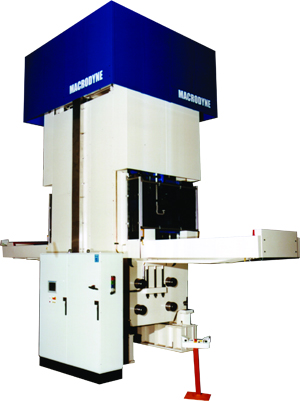 "The aerospace industry is using hydraulic presses with associated advanced control systems to manufacture parts of advanced composites and high-strength materials, such as titanium alloys," says Macrodyne president Andrew Kirk. Examples include precisely controlled high-temperature presses, such as the 11,000-ton elastoforming press shown here, for superplastic forming and elastoforming.
everything. Likewise, the aftermarket-parts market for the heavy truck industry is particularly active. One customer making brake parts commissioned a 1000-ton press 16 months ago, and is looking to add even more press capacity.
In the appliance market, one customer, to minimize operating costs, is including variable-frequency drive technology and other energy-saving features in its new hydraulic presses. It's also specifying advanced controls and feedback systems.
McCarthy (Eagle): We've seen an increase in hydraulic-press applications in relatively new areas such as hot stamping. As results become more predictable and known, use of the technology has begun to grow. Benefits include minimal or no springback, improved accuracy and lower tonnage requirements. Tier One customers operating traditional stamping and hydroforming presses now are adding hot stamping to their list of capabilities. Automotive applications include pillars, roof rails, bumper beams, transmission tunnels and sills.
Kirk (Macrodyne): The marketplace for new hydraulic presses was, of course, impacted by the relatively high inventory of used presses. Customers that survived the downturn and in some cases have grown—by absorbing production volumes from failed competitors as well as from increased market activity—created opportunities for press rebuilds and upgrades. As the inventory of good-quality used presses declines and the economy continues to improve, we expect sales of new presses to increase.
Outside of automotive, new green technologies in power generation, such as wind turbines, have expanded the demand for sophisticated open-die hydraulic forging presses for production of ring blanks, for ring rolling of large bearings and flanges. And, the aerospace industry is using hydraulic presses with associated advanced control systems to manufacture parts of advanced composites and high-strength materials, such as titanium alloys. Examples include precisely controlled high-temperature presses for superplastic forming and elastoforming.
Walkin (AP&T): Customers are specifying hydraulic presses for applications requiring quick adjustments and control of draw depth. In the automotive sector, the flexibility of hydraulic presses allows manufacturers to efficiently produce lower volumes of higher model variations. Applications include press hardening (hot stamping), heat-exchanger lines and hydroforming.
Murphy (Neff): The market is good now, and our customer base is very diversified, including defense, automotive, medical, alternative fuel, solar energy, consumer products, green opportunities and trucking. Most of the applications require a turnkey solution, feedback system and quality-assurance tracking capabilities.