Array of Hydraulic-Press Sizes and Configurations
October 1, 2015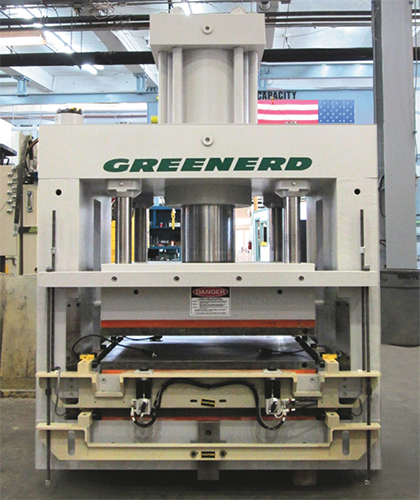 Greenerd Press & Machine Co., Inc.
Booth S4467
Greenerd Press & Machine Co., Inc., Nashua, NH, highlights its extensive hydraulic-press capabilities, with experts on hand to discuss user applications and press requirements.
Greenerd hydraulic presses are available in a variety of styles ranging from gap-frame and straightside to die-spotting and forging presses, with product capabilities from 3 to 40,000 tons and bed sizes exceeding 240 in. The company's standard hydraulic presses are offered in an array of sizes and configurations, including numerous solutions for customized fabricating applications.
See also: Greenerd Press & Machine Co.
Technologies: Stamping Presses