AP&T Optimizes Press Hardening Process at Fiat Chrysler
May 7, 2021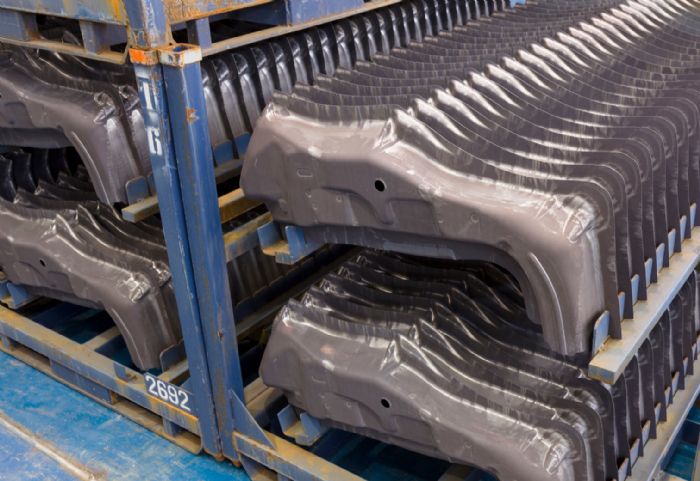 The Fiat Chrysler Automobiles (FCA) facility in Cassino, Italy, invested in five AP&T press hardening lines more than 10 years ago to manufacture parts for several car models from the Alfa Romeo, Jeep and Fiat brands. Now, thanks to a preventive maintenance (PM) agreement signed by FCA and AP&T in 2019, the lines have an even better production capacity than when they were installed.
"Machinery must be highly efficient for full saturation of hot stamping lines to be possible," says Antonio Colucci, head of the press shop and dies department at FCA EMEA. "This can be enabled by correctly using world-class management methodology and by involving the equipment manufacturer."
The PM agreement includes advising FCA on how to improve productivity through new technology. One example: the addition of a new cooling system developed by AP&T to optimize capacity.
"It has meant substantially reduced cycle times," says Cesare Zeppieri, Cassino press shop operational manager, "making it possible to form more parts in a shorter amount of time. All new tools brought into use, and many existing tools, use this type of cooling. Other solutions we find highly interesting and are looking into are AP&T's in-line process monitoring and its TemperBox technology."
In-line process monitoring provides full control over heating and cooling by using infrared camera technology and a pyrometer, making it easier to ensure that each part meets quality requirements. And, TemperBox makes it possible to manufacture press hardened parts with both hard and soft zones in the same process.
See also: AP&T North America Inc.
Technologies: Stamping Presses