PMA Shines Spotlight on Metal Stamping, Tool-and-die Advancements
December 1, 2017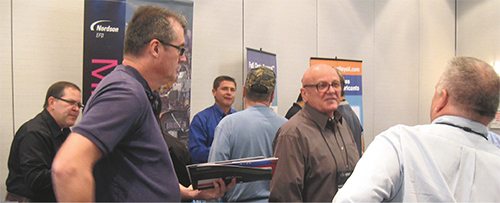 Nashville plays host to the 2018 Metal Stamping and Tool & Die Conference, Jan. 30-31. The event is presented by the Precision Metalforming Association (PMA), along with MetalForming magazine. More than 150 attendees and sponsors will be at this third-annual event, which will feature keynote presentations, educational breakout sessions and networking opportunities for die designers, engineers, tool and die makers, supervisors, technicians, and toolroom, maintenance, and operations managers. The dual-track educational program offers sessions on stamping and tool and die topics, including wrap-up roundtable discussions during which attendees will have opportunities to engage the experts.
The sessions are described below. For more information and to register, visit www.pma.org/mstd-conference.
Innovative Solutions in Die and Forming Technologies
The presentation will address efficient die technology for hot stamping. The hot-stamping market is growing annually, and so, too, is its importance within the tooling business. As a result, many strategies for hot-stamping dies have been developed, each having different effects on efficiency, wear and costs. This presentation will discuss design factors, materials and forming technologies that can help metalformers produce more efficient parts, reduce die wear and shorten die-tryout times.
Paul Thom and Mo Gharbi, Schuler Inc.
In-Die Transfer Technology

This presentation provides key elements for taking advantage of the latest in-die transfer technology. Attend and learn how to apply the technology to win more work, reduce costs and improve stamping efficiencies, and become knowledgeable about the different styles of in-die transfer technology. Examples of different in-die transfer applications will be shown and real-world case studies discussed.
Bob Gunst, President, Jacar Systems
Sensors for Die Protection
Best practices for applying electronic sensors to detect and prevent the most common causes for die crashes will be discussed. Learn how to select and install sensors for minimizing the frequency of nuisance stops, as well as wiring techniques that maximize sensor longevity and minimize setup time.
Jim Finnerty, Product Manager, Wintriss Controls Group
Advances in Materials for the Metalworking Industry
Choosing the right tool steel for your cutting or forming applications can be difficult. This presentation looks at the many factors for optimizing material decisions. These include steelmaking practices, grade characteristics, heattreatment recommendations, and the impact of manufacturing practices on the tool performance.
Patricia Miller, Senior Technical Manager, Bohler-Uddeholm