Cloud-Based Process-Management Software for GE Additive AM Machines
January 25, 2022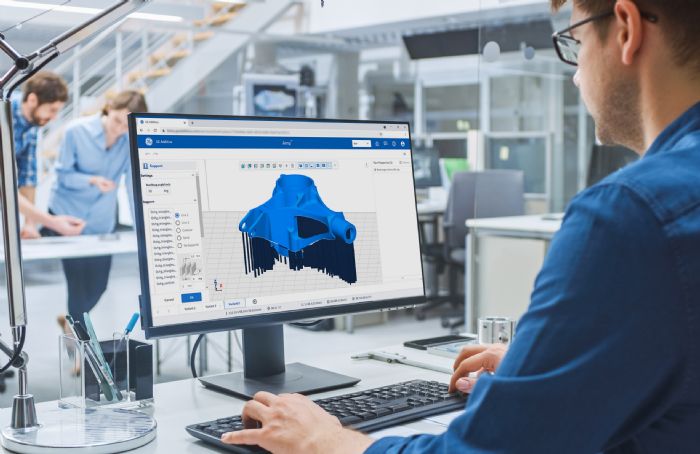 At Formnext…GE Additive debuted its Amp cloud-based, process-management software platform for users of the company's additive manufacturing (AM) machines, while also announcing limited release of the first two modules; Print Model and Simulation & Compensation, for Concept Laser M2 machine users, with wider release planned for the second quarter of 2022.
Gleaned from the knowledge of experts at GE Additive, GE Aviation and GE Global Research, Amp integrates tools needed to manage, process and manufacture metal-AM parts on one platform. From development to print production, Amp offers a flexible, streamlined workflow so that manufacturers can improve part production and significantly reduce trial and error needed to develop print-ready parts, according to company officials.
Amp reportedly breaks down silos between CAD, build prep, simulation, compensation and inspection data to help improve part production. With centralized data, users can access tools that simulate how the manufacturing process unfolds in real time and see the estimates for cost and time for a part throughout the process.
Amp uses a single database that supports seamless data transition between one task and another. In addition to the database, Amp also incorporates, according to company officials, the industrial knowledge, best practices and workflows, and time/cost analyses that GE has pioneered over the past decade.