Software Allows Fabricator to Boost Cost-Estimating Speed by 70 Percent
October 1, 2012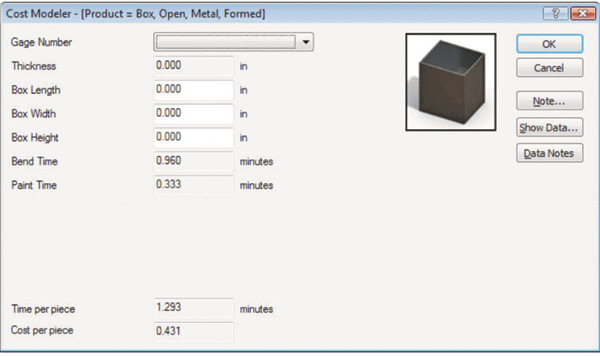 When Landoll Corp., Marysville, KS, looked to streamline its cost-estimating process by investing in new software (in 2007), little did it know that the returns would be as significant as they have been. Since that time, the company has experienced a 70-percent decrease in turnaround time on estimates, as well as reaping the benefits of more accurate quotations. The software of choice: Costimator, from MTI Systems, Inc, West Springfield, MA.
Landoll designs and fabricates a varied product line of light and heavy equipment for the transportation, material-handling and agricultural industries. Describing its new estimating software, manufacturing engineering supervisor Alan Koch says: "Even when the end user has minimal computer experience or limited manufacturing knowledge, he can use the program. Our cost estimators work in a time-sensitive and highly competitive manufacturing environment. We find that with Costimator, they can produce consistently accurate estimates regardless of their manufacturing experience."
Because Landoll produces such a range of products for an eclectic set of customers, its estimating software must be all-inclusive and flexible in order to yield accurate job quotes and process plans for an array of machining, fabricating and assembly jobs. Says engineer Scott Padgett: "Because we have to quote such a wide spectrum of jobs, we need an all-encompassing program that can help us meet those needs—and do it quickly. We get a consistent flow of requests-for-quotes into our department, and with Costimator, we can tweak a lot of our existing cost-models to meet our needs. The models that come with the system are easy to modify, and creating new ones is a very straight-forward process."
MTI Systems, Inc.: 800/644-4318; www.mtisystems.com
See also: MTI Systems, Inc.
Technologies: Software