Forming Simulation of Progressive Dies
July 21, 2021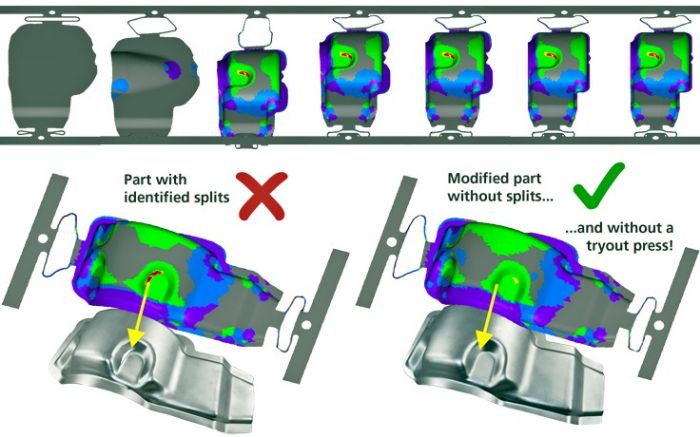 Accurate Die Design Software, Inc.
Booth D4661
Accurate Die Design Software Inc./Logopress will showcase Logopress ProgSim, a new affordable, easy-to-use and highly accurate forming-simulation software product that runs inside of Solidworks and Logopress DieDesign software. Developed using incremental simulation technology powered by the proven AutoForm solver, this newly developed software allows progressive-die designers to perform rapid and accurate forming simulation of the progressive-die process, including drawing, flanging and forming operations, as well as springback. Users can gain deep insight into the forming process, including force prediction, and quickly can identify problem areas such as wrinkles, splits or excessive thinning.
Logopress ProgSim acts as a virtual tryout press for forming and enables die designers to validate a process quickly and accurately even before the actual die design has begun.
See also: Accurate Die Design Software, Inc.
Technologies: Software