Die-Debugging Software
October 1, 2019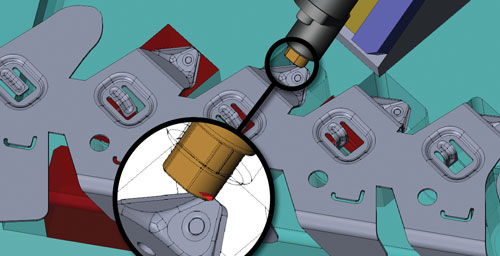 Accurate Die Design Software, Inc.
Booth D45561
Accurate Die Design Software, Inc. showcases Die Debugger, a software tool included in the company's SolidWorks-based Logopress3 die design software. According to the company, mechanical mistakes found during die assembly or in a tryout press can be detected on the computer screen during the die design stage, even before ordering material for building the die. The software has been expanded to work with any type of stamping die designed on any CAD system, as well as with slide tooling and special machines.
The company has several 5-min. how-to videos on its website that demonstrate the setup of the various motions that occur in a die. These include cam motions, cam releases, rocker forms, rotary forming and rotational eccentric motion. Each motion can be set up in minutes, thanks in part to contact-based motion that mimics what happens in the press.
See also: Accurate Die Design Software, Inc.
Technologies: Software