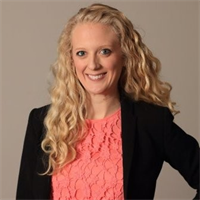 Caitlin Oswald
Additive Manufacturing Q&A
October 29, 2018
Question:
What do you have to consider when creating build layouts?
Answer:
A lot. Unfortunately, just as in other manufacturing technologies, the rules are not black and white. Additive-manufacturing (AM) engineers must make compromises through the entire process of designing a build layout. I've listed below the process I go through when designing a build layout, with what I hope are helpful take-aways:
1) Export from the CAD file and import into build-design software. Consider the tolerance of your STL file. You easily can create a faceted geometry if the tolerance is too large, or an overly large file if your tolerance is too small.
2) Orientation. Before doing much else, decide on a build orientation. Considerations include minimizing support surfaces, and orienting critical features to provide the highest probability of dimensional and material conformance. Often times this orientation is thought out and adjusted for (with added stock or gusset features) within the CAD software.
3) Scaling. Many systems require scaling of the parts (due to shrinkage at the process level). Scale parts to your AM system before you support them, so that you don't end up with edge supports positioned away from the true end of your part.
4) Sacrificial/additional material. Do you need to add bars, walls, bounding boxes, etc., to provide your parts a higher probability of not encountering a build crash? This happens often with geometries prone to swelling, where a noncompliant recoater can crash the build.
5) Part layout/nesting. Are you trying to pile in as many parts as possible? What are the limitations of minimum distance between parts? Remember to avoid "no build" zones if any are included in your system. In multilaser systems, also consider if you are accepting parts being built by multiple lasers or not. If you aren't, remember to identify on your layout where each laser can reach.