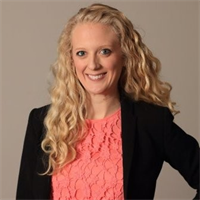 Caitlin Oswald
Additive Manufacturing Q&A
November 3, 2017
Question: When does it make sense to 3D print?

Answer: That depends on the function, application and end-use. All too often I see companies trying to employ 3D printing as a process-substitution strategy, and then being surprised to find that the cost and leadtime are the same or greater than with the conventional process.
When designers create part models to be cast or machined, it's rarely a good idea to force it into a 3D-printing space as-is. Instead, the team needs to sit back and ask, how will 3D metal printing benefit this application?
Question: What makes my part a candidate for leadtime reduction using 3D printing?
Answer: You have a few ways to determine this. The most obvious: when the conventional part requires long leadtime for tooling, molds or dies. Months for procuring a mold can drop to just a few weeks for a 3D-printed as-built part, though expect a leadtime for post-processing, especially if tight-tolerance needs require machining setups. Even so, the initial leadtime with 3D printing can be drastically shorter. The same holds true for raw-material orders. Depending on the material and envelope, the raw material blank's long leadtime can be reduced by 3D printing the part. Another good indication that the part is a candidate for leadtime reduction: when there's a need for design iterations. 3D printing accomplishes design options quickly and even simultaneously.