WorldAutoSteel's Steel E-Motive Demonstrates Pathway to Net Zero for Ride-Sharing Vehicles
August 11, 2023
Results of a global steel-industry initiative called Steel E-Motive, aimed at developing the world's first fully autonomous electric-vehicle body structure concept for ride sharing, recently were unveiled. The project results from 3-yr. research program led by WorldAutoSteel, in partnership with global engineering firm Ricardo. Its objective: create a fully autonomous ride-sharing vehicle concept showcasing the strength and durability of steel and with a critical focus on sustainability for reaching net-zero emissions.
Among key program results:
Potential 86-percent total lifecycle CO

2

-emissions reduction

25-percent mass reduction

Use of seven advanced high-strength steel (AHSS) structural innovations that provide safe, efficient and economical vehicle architectures

Intelligent battery packaging that is 37-percent lighter and 27-percent lower in cost than average reference battery-pack structures

Manufacturable using global manufacturing and supply infrastructure at costs that can support profitable margins.
The program highlights two virtual concepts designed for 2030-35+ deployment: SEM1, a four-passenger urban transport, and SEM2, a six-passenger extra-urban commuter, both designed for level 5 autonomy with no steering or pedal box. Other specifications include:
Average tensile strength for the body structure: 1259 MPa

Low step-in height and scissor doors encasing a virtual B-pillar to achieve wide door access for ease of ingress/egress

High-volume annual production of at least 250,000.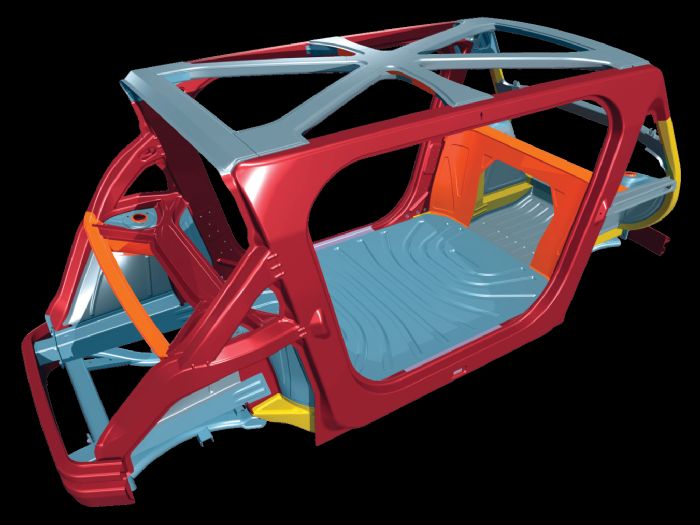 Using the newest steel grades and fabrication processes, Steel E-Motive's portfolio enables tailoring vehicle properties that achieve significant safety, cost and comfort advantages with seven key innovations only possible using steel: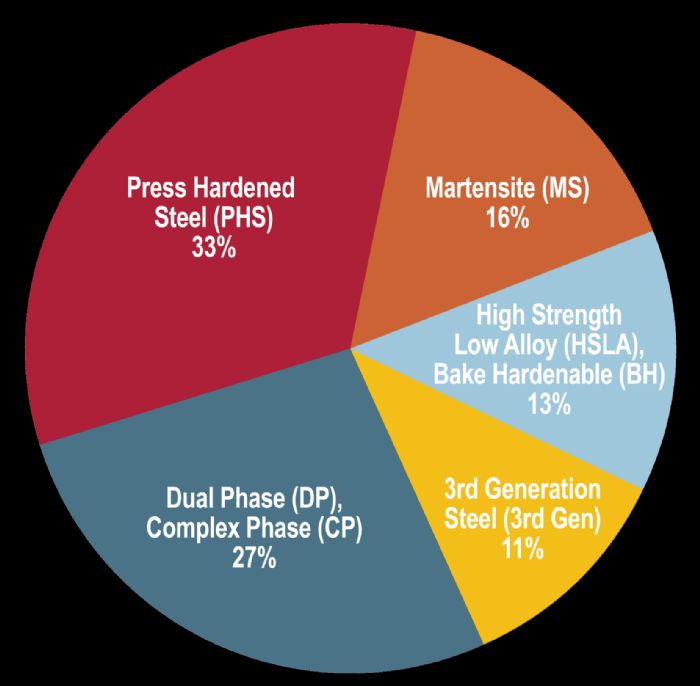 1. B-pillarless, one-box open body structure
2. Extended passenger-protection zone fabricated from AHSS
3. Short front crash-zone structure employing dual-phase (DP) tailor-welded blanks
4. Small offset-crash glance beam that minimizes cabin intrusion and lowers crash pulse while preserving door ring and battery
5. Hex-beam energy absorbers fabricated from rollformed DP steel, providing a low-cost, compact, and mass-efficient solution that minimizes side-crash intrusion and achieves superior battery protection