Zeiss Introduces Portable Scanner for Inspections On-the-Go
November 11, 2020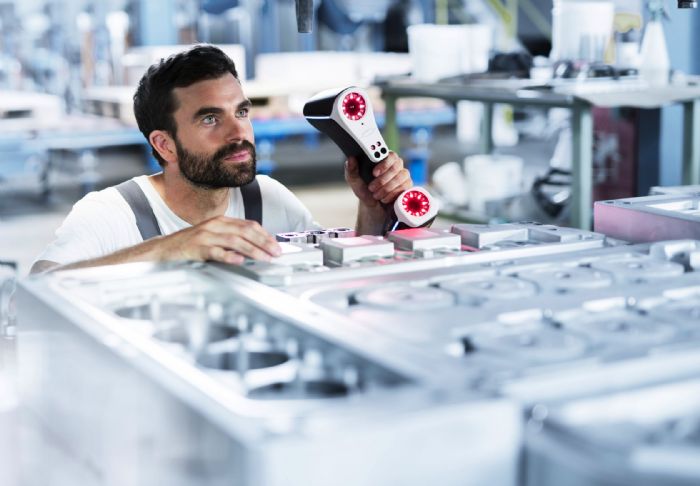 The T-Scan hawk is the new Zeiss answer to performing a broad range of inspection tasks around the shop floor that must be done onsite. The portable, stand-alone, hand-held laser-scanning system comes with the pre-installed GOM Inspect Suite inspection software and delivers precise 3D data, even for hard-to-reach areas.
The portable 3D laser scanner boasts important technical features such as large-object photogrammetry, multiple laser sources and three scanning modes. Thanks to its integrated photogrammetry, it can accurately digitize large, heavy objects. It comes with two laser sources, red and blue, which can scan various surface structures and materials and even dark and shiny objects, deep pockets and small details. Users also can change the scanning mode while scanning.
The portable unit proves useful for inspections of wear and damage, and for matching actual data with CAD, ideal for users working in maintenance, repair and overhaul functions. Areas such as 3D printing, rapid prototyping and reverse engineering also are perfect applications.
See also: Zeiss
Technologies: Quality Control