Video Part-Measuring System for Plant Floor or Lab
June 3, 2021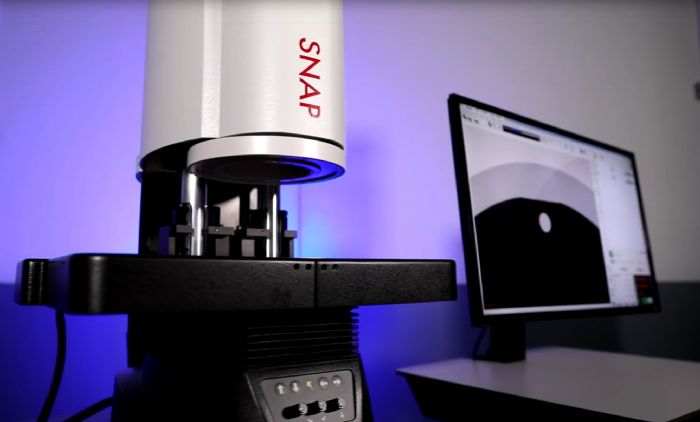 Snap video measuring systems from OGP, a division of Quality Vision International, are compact, all-in-one, large-field-of-view units designed to measure small, intricate parts very quickly and accurately. Deploy
Snap systems
on the manufacturing floor and in the lab, as well as part of automated work cells to take advantage of the open work envelope and rugged construction.
Snap systems are offered with
Snap-X software
, featuring a simple interface for instant 2D measurement, virtual chart gauging and profile analysis. A Snap-X feature, SnapShot, identifies and measures features instantly and without programming, allowing for immediate, highly accurate measurements, according to company officials.
Now, OGP offers
Zone3 metrology software
as an option for Snap systems. Zone3 combines parallel processing with intelligent routine optimization, reportedly resulting in faster programming and run times by measuring as many features as can be seen simultaneously.
See also: Quality Vision International Inc.
Technologies: Quality Control