Renishaw's New Product Lineup Helps with Commissioning of New Robots
August 30, 2023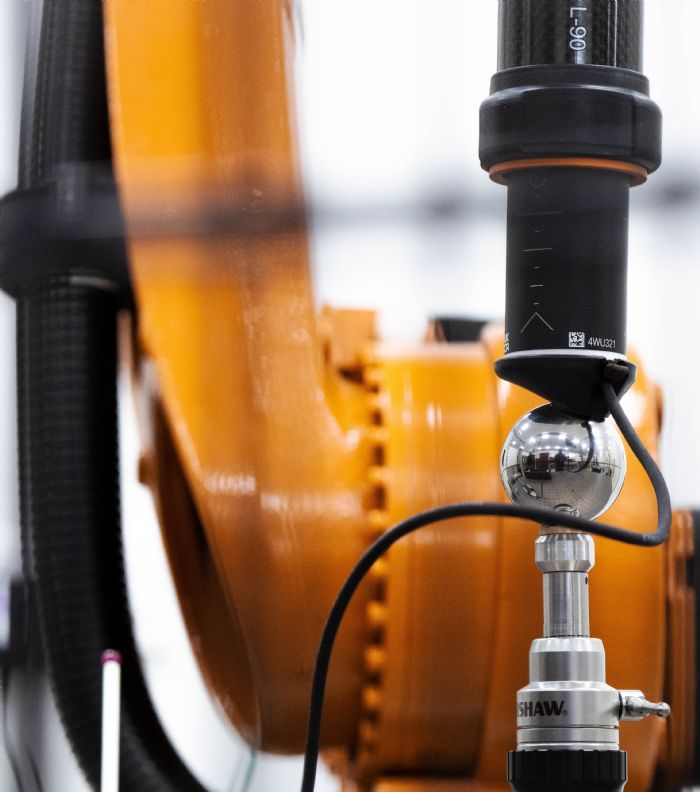 The new RCS line of ballbar devices from Renishaw, West Dundee, IL, promises to transform the process of commissioning and servicing industrial automation systems, by supporting operators during robot setup, calibration and maintenance. The product lineup features three products: RCS L-90, RCS T-90 and RCS P-series, all supported by a dedicated software suite.
The RCS L-90 ballbar device, say company officials, improves robotic-system accuracy, reduces deployment time and monitors robot health with simple routines controlled by its supporting software suite. The RCS T-90 tri-ballbar system enables robot users to identify root causes of poor performance, with further comprehensive tests to capture critical robot information such as remastering the joint offsets to calculated positions, running master-recovery routines and plotting 3D path performance. The third RCS product, the RCS P-series, integrates a permanent Renishaw probing solution within a robot cell to apply in-process metrology and automatic recovery to automation processes.
Working with Renishaw's new intuitive robotics software, RCS Software Suite, the products support robots from numerous manufacturers.
"The existing processes surrounding robot setup and maintenance primarily have been manual for an industry built upon automation," says Dr Kevyn Jonas, director of Renishaw's Industrial Automation Products Division. "Robot integrators and users now have a solution for a quick, simple and traceable means to manage their robots."
See also: Renishaw Inc.
Technologies: Pressroom Automation, Quality Control