Portable CMM For Small and Medium-Sized Businesses
August 21, 2020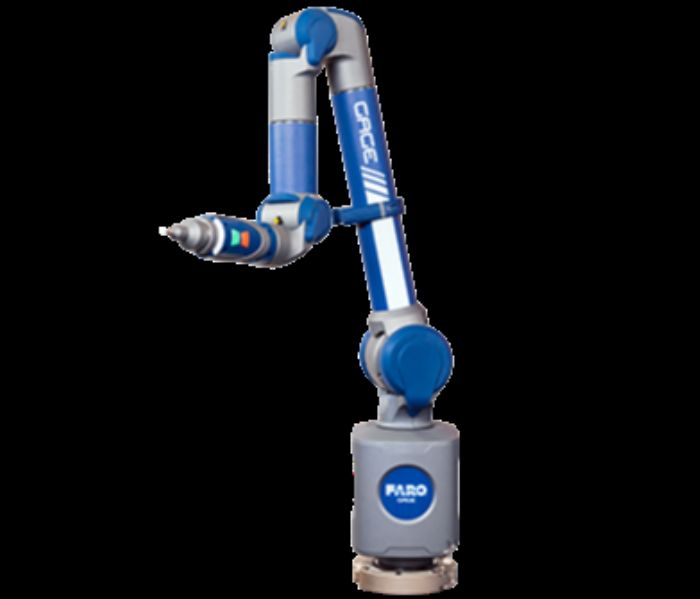 Faro Technologies, Inc., Lake Mary, FL, recently released of its Faro Gage, a portable CMM for small and medium-sized businesses performing high-accuracy task. The intuitive, ergonomic and versatile articulated portable FaroArm enables shops to quickly and efficiently perform their most demanding 3D inspections. The all-in-one-solution also minimizes calibration costs and minimizes clutter, say company officials, replacing traditional hand tools such as calipers, micrometers and height gauges, while providing 20 percent more reach than the previous-generation Gage arm.
Lightweight and portable but with the precision of a lab instrument and the ruggedness of a shop-floor device, the Gage sets up in seconds, reduces inspection time and delivers quality results.
Says Michael Carris, vice president of product marketing: "Too often shops rely on expensive and hard-to-use fixed CMMs that take up valuable floor space, or a multitude of hand tools that slow down the process. The Gage eliminates these inefficiencies. As a result, inspection bottlenecks are greatly reduced, measurement accuracy is improved, and operator variability is significantly minimized."
Among the new gage's features is a universal quick mount, which ensures compatibility with a variety of mounting options that allow it to be set up anywhere, including on-machine. A simple two-button design, sox-point articulation and built-in counterbalance deliver ease of use and fatigue-free operation.
See also: Faro Technologies Inc.
Technologies: Quality Control