Innovative Press-Linking Automation for Tandem Lines Reduces Costs and Space
February 21, 2022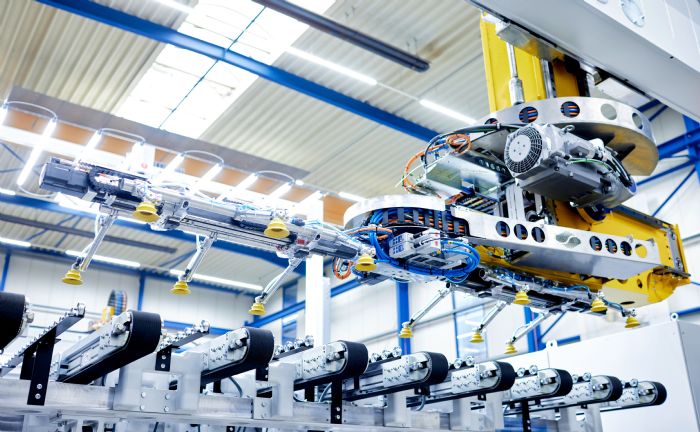 Linear Automation and its strategic German partner Strothmann Machines & Handling GmbH have introduced the FeederPlus 6neo to the North American Market. The single-arm feeder links two presses together in a press line, removing a formed blank from one press and placing it in the next press. It can center and feed single blanks or pairs, and outfeed oriented finished parts. Maximum feed rate: 16 formed blanks/min., each weighing as much as 100 kg.
Due to the smart combination of modern mechatronics and innovative software, the FeederPlus 6neo can perform front-of-line and end-of-line functions typically performed by costly and highly space-consuming additional equipment. Its telescopic axis contributes to the feeder's compact design that reduces press pitch to 5200 mm while still enabling automatic tool change within the uprights with only one rotatable cart per gap, saving money and space.
In addition, the Y-axis can rotate by 90 deg. during process flow, increasing pitch and helping to make the unit retrofittable to existing tandem lines.
See also: Linear Transfer Automation Inc., Strothmann Machines & Handling GmbH
Technologies: Pressroom Automation