AP&T Partners with Norgren on New, Versatile Blank-Feeding System
September 8, 2021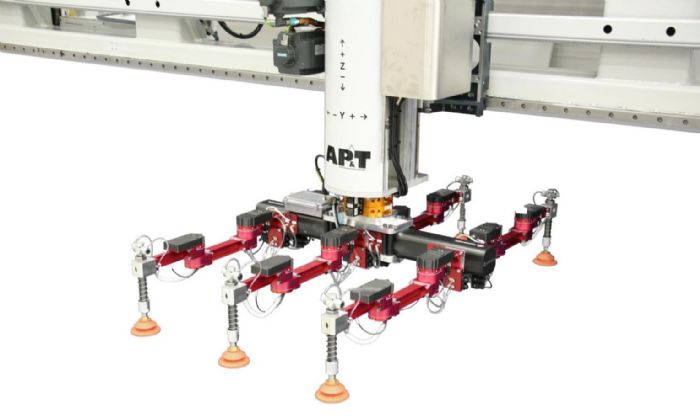 AP&T and Norgen have developed a turnkey system for quick handling and feeding of different blank formats, without time-consuming gripper changes.
"By combining our rapid blank feeder with Norgren's Transforming Tooling gripper system, we can offer a complete, fully automated, turnkey solution for efficient movement of blanks in varying formats, without gripper changes," says Christer Bäckdahl, chief technology officer at AP&T.
For manufacturers who produce different components on the same line, and therefore need to regularly change grippers, this system proves beneficial--one programmable gripper solution will handle all blanks regardless of shape and size. The transition is automatic and reportedly takes less than 2 min.
"Not having to switch between grippers is primarily a time-saver," says Bäckdahl, "which has a positive impact on our manufacturing capacity. Nor do we need to dedicate valuable space onsite to store various grippers or risk injuring staff or damaging tools during handling."
See also: AP&T North America Inc., Norgren Automation Solutions
Technologies: Coil and Sheet Handling, Pressroom Automation