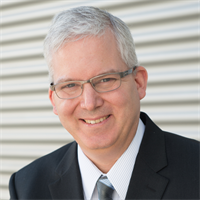 Stephan Robertson
Metal Forming Strategies for Overcoming Economic Crises
May 19, 2020
1. How can capital-equipment suppliers support metal forming companies during COVID-19 and other economic downturns?
Equipment serviceability is crucial. Seek to form strategic partnerships with suppliers that can support your service needs with a sound service infrastructure and spare-parts inventory. Shops can evaluate support in many ways, but the most important is reachability. In many instances, a press manufacturer cannot have service techs on call 24/7, but there can be accessibility to provide the right services ASAP—whether this is key personnel that speaks to customers on a daily/weekly basis, a support center, service organizations, etc. Simpac has been developing an arrangement with its Midwest distributor, D&S Machine Repair, Hastings, MI, to ensure that customers have immediate access to critical spare parts.
2. During economic downturns, how can a purchasing department work with its manufacturing team to find ways to continue investing in new technology?
There are four key factors when considering capital investments: price, performance, delivery and the ability to provide turnkey solutions. In a challenging economy, stampers should evaluate their current equipment and focus on two age groups. For presses within the 5- to 15-yr. age range, consider upgrading controls and automation—feeds and transfers. For older presses, one new machine, especially a servomechanical press, may allow a stamper to replace two or three aging presses. Efficiency skyrockets, as you conserve floor space and human capital. In many instances, the older equipment will not be able to process higher-strength steels or aluminum alloys in the tolerances required—particularly when producing electric-vehicle equipment. As such, new press technology will help stampers stay competitive.
3. When should stampers consider used or refurbished equipment?
When looking to write off a piece of equipment over an extended period of time based on stroke rate and part production, keep in mind that you are looking at fractions of a penny in cost differential whether you buy new, used or refurbished equipment. However, if you only have "X" amount of money available for capital investment, then purchasing and manufacturing must work together to find the optimal piece of equipment based on budget constraints. Used or refurbished equipment is beneficial here, as new additions should only entail control upgrades or new automation. Used and refurbished machines typically are sold "as is, where is" without a warranty. As such, companies must ensure that they receive the machine prints. Without these prints, it becomes challenging to properly repair the equipment. The age of the machine is another concern. As used and refurbished machines typically are 10 to 20 years old, meeting the tolerances required for higher-strength materials is unlikely.
4. How can metal formers justify new equipment acquisitions during economic downturns?
With newer technology, companies have a leg up when bidding on new technology programs requiring more parts/min. with higher tolerances. Many companies look for a 1- to 1.5-yr. ROI for capital equipment purchases, yet they often depreciate the equipment over a much longer period (20 to 30 years).