Transporting and Gripping for Hot Forming
February 26, 2020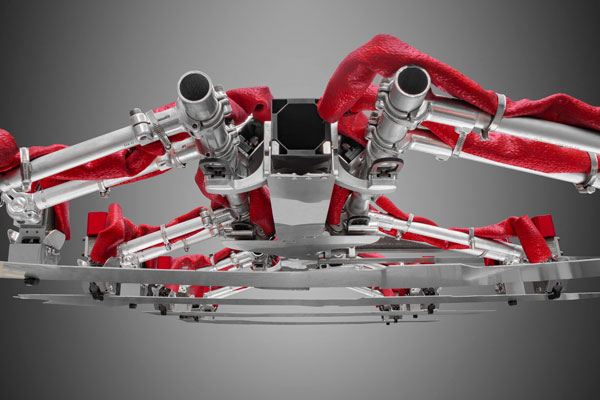 At FABTECH 2019, Bilsing Automation highlighted its line of beams, grippers (clamps), vacuum cups and couplings designed to withstand the high-temperature environment of hot forming, increasingly used to process lightweight advanced steels. Modular in design, the aluminum tools come with a standard automatic coupling for mechanical, electrical and pneumatic connections, allowing for efficient tool changeover. Also, in addition to being sheathed in temperature-resistant materials, the tooling―bayonets, extensions, tubes, couplings―are manufactured with temperature-resistant glue capable of withstanding heat to 1232 F.
PSB-20 pneumatic grippers come with a self-locking feature that reportedly ensures improved production safety and can achieve a clamping force of 800 N. They can withstand workpiece temperatures to 1832 F, have temperature sensing for inline process control and calibration, and are available in fixed-jaw, block-jaw and L-version configurations with various connection choices.
WF2 vacuum cups, designed to address part holding for a variety of hot forming applications to 482 F, can handle odd-shaped workpieces and are available in all automotive mounts and a full range of shapes.
See also: Bilsing Automation North America
Technologies: Pressroom Automation