Miele Increases Production Capacity with Automated AP&T Six-Press Line
July 9, 2021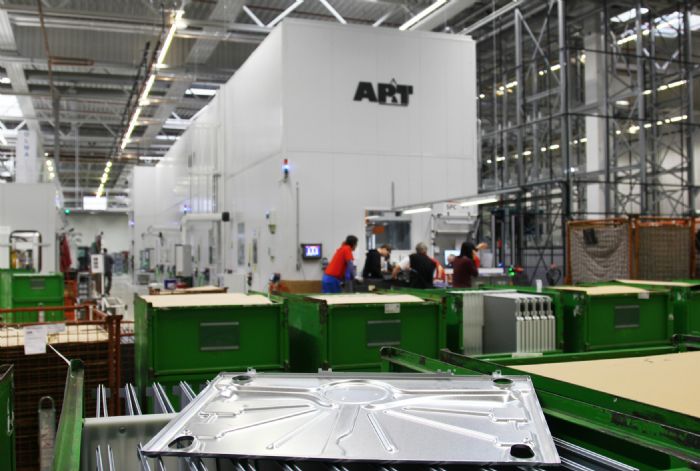 Appliance manufacturer Miele Group, which operates from 14 manufacturing facilities around the world, decided in 2017 to automate its largest factory, in Uničov, Czech Republic. To do so, it invested in new equipment from AP&T for forming sheet metal components for dish washers and dryers.
"To increase the production capacity of metal components for our assembly lines, we decided to invest in a new six-press tandem line," says Robert Ruprich at Miele Uničov procurement. "AP&T offered a complete line solution including automation."
"We were tasked with developing a complete press, automation and control system solution," says Slawomir Grabowski, AP&T area sales manager. "Our undertaking also includes maintenance and spare-parts provision."
The line, installed in 2018, comprises six hydraulic presses—one with a press force of 630 tons and the other five rated to 250 tons. The automation equipment consists of press robots from AP&T's SpeedFeeder program.
"In addition, the line contains our unique automatic tool-exchange and storage solution," says Roger Frölander, technical sales manager at AP&T. "We have created a very rational, effective and thorough process that ensures long-term high levels of availability and productivity through qualified service."
See also: AP&T North America Inc.
Technologies: Pressroom Automation, Stamping Presses