New Simpac Gap-Frame Press Boasts IIoT Technology
December 4, 2020
Simpac America, Troy, MI, has introduced its new gap-frame CX Series press line, available in manual or automated standalone models or as fully automated tandem lines, with press capacity from 80 to 300 tons. The presses employ crank-motion slide kinematics and can perform a variety of functions including blanking and progressive-die operations.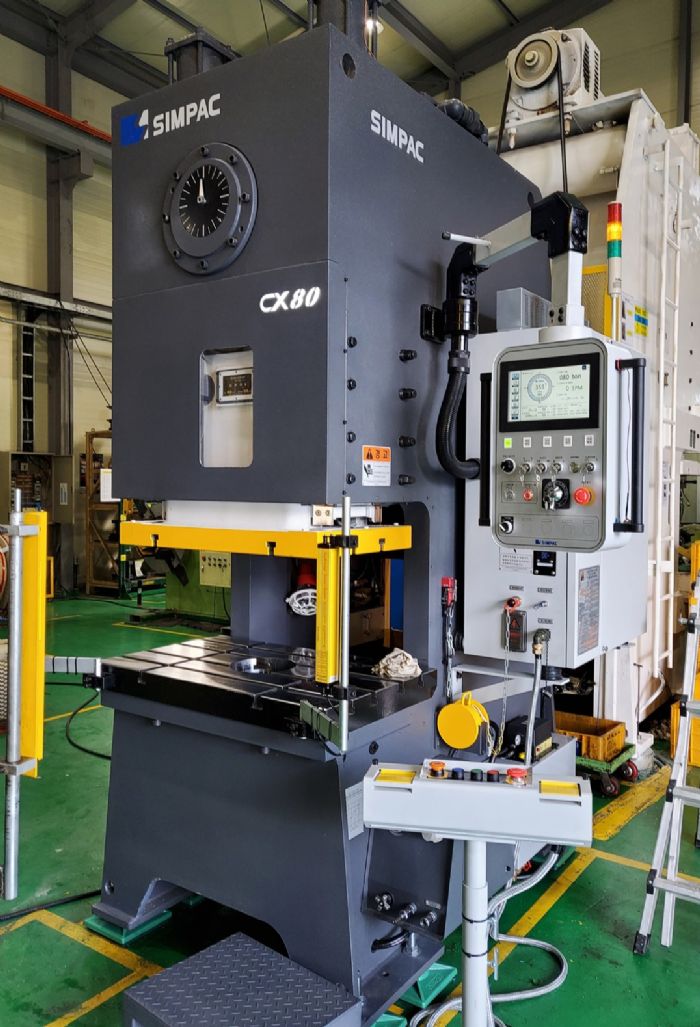 In addition, Simpac is debuting its Simpac Press Monitoring System (SPMS)--industrial Internet of things (IIoT) technology designed to accelerate small-part production of stamped parts for the appliance, automotive and other industries. The SPMS user-centered interface provides advanced safety and expandability features that greatly surpass the previous generation of operator control panels. And, the SPMS is freely movable with its integrated pendant and arm attachments, providing easy operator access.
"The all-new CX Series presses are equipped with automation-friendly features such as multiple cams, along with the SPMS press controls, creating a new standard for operations and digitization," explains KH Song, head of overseas department at Simpac, Inc.
Simpac employed FEM analysis when developing the new press, to optimize durability and frame strength. And the presses feature progressive feeder sensors for monitoring quantitative measurements of refuels, injections and adjustments in lubrication, and temperature sensors on the drive units to help optimize press life. Wide supporting four- and six-sided gibs help handle eccentric loads while optimizing accuracy and precision. A wet-type clutch-and-brake assembly along with the built-in flywheel produces high energy at high speeds, and with a relatively low noise level due to the improved gear-drive system. The press' applied o-ring and gib oil cutter, along with improvements made to the crank, drive parts and balance structure minimize any potential for oil leaks.