New Controls for AP&T Presses and Lines
June 24, 2019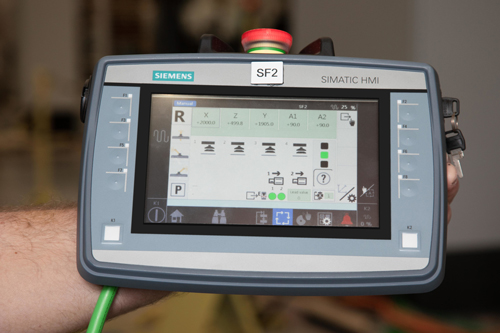 AP&T has introduced a new-generation control system designed to simplify use of presses, automation equipment and production lines. The upgrade entails a comprehensive update of the Logos user interface, as well as functionality and hardware.
One new feature: larger screens. Users have access to 22-in. screens with full HD for stationary PCs, and 7-in. screens for hand-held mobile panels. Both provide widescreen format and high resolution, with 2.5 times as many pixels as in previous offerings. Graphics have been developed to provide an improved overview of the displayed information as well as to facilitate navigation.
Describing improved functionality, "previously, two clicks were needed to switch between the various machines connected to the system," says Lars Prysander, AP&T development project manager and a programmer for the new version. "We added an extra menu with shortcut keys, which means that only one click is needed to switch from one unit to another."
The control-system renewal began in spring 2018 in conjunction with transition to Siemens' new software platform, the TIA Portal. All of AP&T's Logos products and production lines are equipped with the latest generation of the user interface, with the latest CPU versions as well as system inputs and outputs.
See also: AP&T North America Inc.
Technologies: Pressroom Automation, Stamping Presses