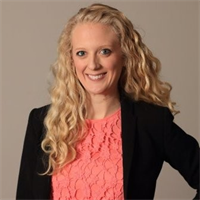 Caitlin Oswald
Six Points to Consider for Better Powder
February 20, 2019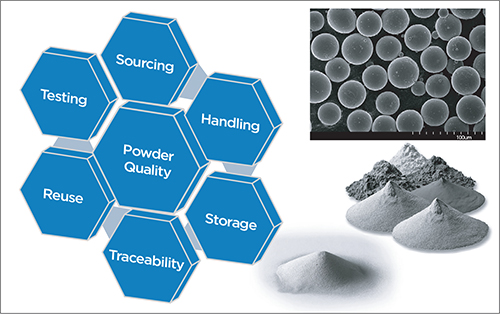 Powder quality greatly influences final part quality; that's a fact. However, myriad powder variables create challenges. While the challenges are complex, industry users must find ways to drive control consistency and measure results. The following provides a roadmap for doing just that.
Sourcing—Ask your supplier how it sources and controls its raw material (rod, wire, etc.), and how it traces back to original ingots. Suppliers often customize the handling, testing, storing and shipping of an order to meet any requirements above and beyond the powder specification. For example, ordering a large lot of powder and having it drop-shipped in smaller increments to your facility may reduce traceability concerns.
Handling—Controlling how your facility handles the powder once it is received is vital. A contamination-control plan helps prevent contamination and reduces the potential for accidental contamination. Personnel training can ensure a heightened awareness of the importance of powder cleanliness. Many newer machines on the market feature options for full powder-handling systems, minimizing or eliminating the potential for external contamination. While effective, these systems require access to all surfaces that the powder touches for cleaning or replacing.
Environment and storage—Temperature and humidity are key factors related to machine environment and powder storage. Lower humidity, especially when using oxygen-sensitive alloys such as titanium, minimizes the influence of water vapor in the air. However, in extremely dry environments, or with powder containing microparticles, a minimum humidity level may be necessary to reduce the risk of combustible dust.
Traceability—Imperative for meeting most aerospace and defense application requirements, traceability and documentation allow for the recall of products within a specific powder lot when unknown defects are found downstream. Most industry-standard and customer-specific audits require users to show objective evidence of traceability documentation throughout the process. Numerous alloy varieties, lot numbers and specifications tracked inside of one facility can make documentation a complex challenge. Not only must traceability be documented digitally, it also must be traceable on the shop floor. Traceability here can be implemented by using specific colored labels, two-check systems, UPC labels and other means.