Sintavia Develops Proprietary Copper-Printing Technology
July 20, 2021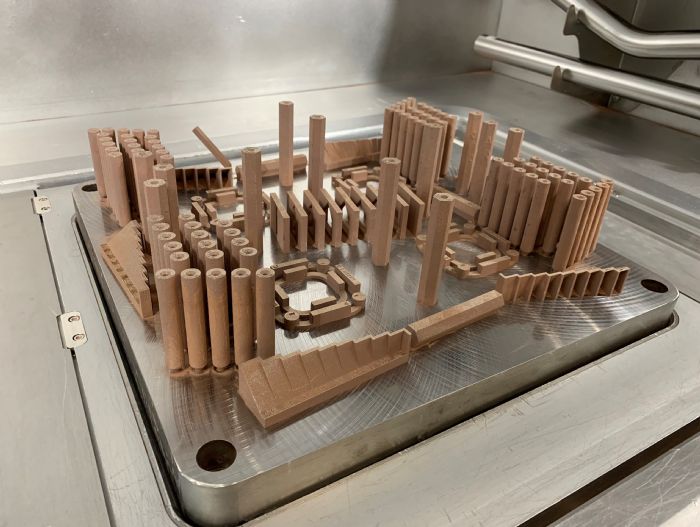 Sintavia, LLC has announced development of proprietary printing technology for GRCop-42, the preferred copper alloy used by NASA and private space flight companies for rocket thrust-chamber assemblies. The new technology, a combination of a proprietary parameter set and post-processing heat treatment, was developed on an EOS GmbH M400-4 printer, and reportedly results in GRCop-42 components with minimum density of 99.94 percent, minimum tensile strength of 28.3 ksi, minimum ultimate yield strength of 52.7 ksi and minimum elongation of 32.4 percent. Importantly, note Sintavia officials, the technology avoids the use of a hot isostatic press in post-processing steps, thereby reducing the time, complexity and cost of production.
"As a company, we are uniquely positioned to unlock the potential of printing difficult materials cost-effectively and with excellent mechanical properties," says Pavlo Earle, vice president of engineering for Sintavia, while noting that this announcement marks the first public disclosure of Sintavia's ongoing material-development efforts.
In addition to efforts with GRCop-42, reportedly a very difficult metal alloy to utilize in additive manufacturing, Sintavia currently developing proprietary standards for other materials, including refractory alloys, for use across the aerospace and defense industries, according to Earle.
See also: EOS of North America, Inc., Sintavia LLC
Technologies: