Heat-Resistant Wear Plate 5- to 160-mm Thick
September 1, 2013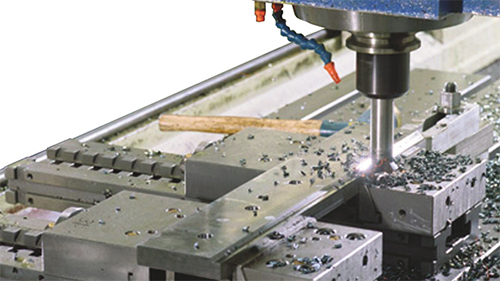 Mold- and die-steel provider International Mold Steel (IMS), Florence, KY, introduces SSAB's Toolox 33 and Toolox 44 heat-resistant wear plate materials, promising to retain 80 percent of original hardness at 500 C. The highly machinable quenched-and-tempered tool steels are recommended for use in molds and parts subjected to extreme stress and heat.
Toolox 33 (30-35 Rc, 130-142-ksi tensile strength) is designed to have low residual stresses and good machinability. Supplied in plate ¾- to 51⁄8-in. thick, applications include plastic and rubber molds, bending tools and machine components. Toolox 44 (41-47 Rc, 14 ft.-lb. minimum impact energy at 68 F) is designed to have high impact and low residual stresses, and therefore good dimensional stability. Supplied in plate 0.200- to 51⁄8-in. thick, applications include machine components, wear parts, molds, press forming, and die-cast and forging dies.
Visit the IMS website for expert advice on milling, drilling and tapping these two alloys.
International Mold Steel: 859/342-6000;
www.moldsteel.com
See also: International Mold Steel
Technologies: Materials