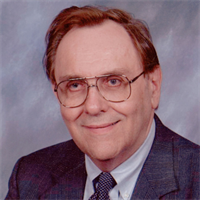 Stuart Keeler
Use Statistical Deformation Control to Overcome Forming Problems
June 1, 2012
Do tears appear and disappear randomly in your stampings? Have you tried the typical solutions—brainstorming, grinding/welding, etc.—every trick in the book, with zero success in making the tears disappear?
Almost every press shop has experienced this frustrating problem. Attacking it by measuring, tracking and controlling the 40 or more forming-input variables is not feasible. Even worse, difficult forming problems usually involve a synergistic interaction of two or more input variables. Conducting a 40-variable full-factorial Design of Experiments (DOE) to determine these interactions is unrealistic.
Instead, the output of the forming system—the final stamping—can be interrogated for data containing root-cause information. One interrogation technique—Statistical Deformation Control (SDC)—provides four levels of data acquisition based on standard statistical-process control charts known to most press shops. Each level further narrows the search for the root cause.
SDC is defined as a press-shop analysis technique to monitor forming severity over an extended time period, using an ultrasonic thickness (UT) gauge to quantitatively define the amount of deformation. It finds use for standard control-chart plotting and traditional SPC analysis techniques. Among its benefits:
• Simple, quick thickness measurements
• Measurements do not damage stampings
• Stampings can be selected at random
• Uses standard control charts, calibrated with forming severity
• Breakage not needed nor wanted
• Predictive and post mortem capability
• Variation identified as a material or process problem
• Input sensitivity determined
• In-service needs monitored