Tata Focuses R & D on Ultra-High-Strength Steels
March 1, 2013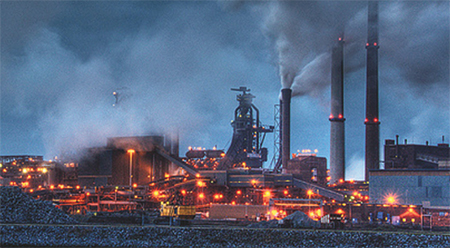 Tata Steel has started up an advanced facility to develop crash-resistant automotive steels. The €2.3 million research-and-development investment at the company's facility in the Netherlands follows close collaboration between it and three major European car manufacturers to understand their requirements for future car models.
The facility includes a Schuler hot press-forming line to press heated steel sheets into vehicle parts. Says Henrik Adam, chief commercial officer of Tata Steel in Europe: "This investment comes out of discussions we have been having with our automotive customers about their visions for the vehicles of the future. The upgraded facility will enable us to work more closely with them, not only to develop the new, advanced steels they increasingly require, but also to help them improve their performance when they process these steels using their own equipment."
The use of steels whose strength has been enhanced through the inclusion of boron is growing particularly rapidly, say Tata officials. The company is developing zinc-coated boron steels, which reportedly offer superior corrosion resistance compared to other boron-steel grades. In June 2012, the company launched its first zinc-coated steel product under the trade name HQ1500 ZnX.
Tata Steel:
www.tatasteel.com
See also: Tata Steel International