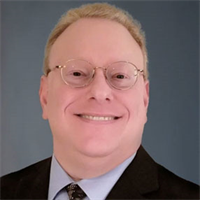 Daniel Schaeffler
Steel Terminology Part 1: Better Forming Grades
September 1, 2018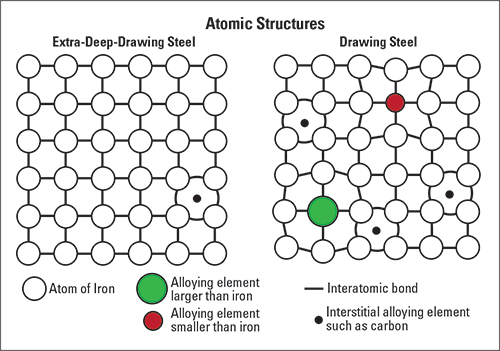 You've probably heard steel described using initials such as EDDS, IF, DS, DP, AHSS and the like. Some—but not all—of these terms mean the same thing.
Steel is composed mostly of iron and an assortment of other elements, either intentionally added to change certain properties such as strength or corrosion resistance (alloying elements) or too difficult to remove from steelmaking (residual elements).
When alloying for additional strength, carbon (C) and manganese (Mn) provide the most bang for the buck. A typical low-carbon drawing steel (DS) may contain percentages of about 0.05 C and 0.25 Mn. Even with other alloying and residual elements totaling about 0.25 percent, drawing steel is more than 99-percent iron. (Fun fact: Due to carbon percentages, steel has more iron than cast iron.)
Reducing carbon and manganese lowers strength, increases formability and makes steel easier to weld. However, 0.04 percent denotes the practical lower limit of carbon achievable when using conventional steelmaking techniques. With some special mill practices, steelmakers can lower the carbon to 0.02 percent. This allows for the production of a more formable grade known as deep-drawing steel, or DDS.
A molten-steel heat must undergo an additional step of vacuum degassing to achieve even lower levels of carbon, hydrogen and oxygen. These dissolved gases bubble out of the melt at the lower pressures associated with a vacuum in the same way as popping a beer-can lid reduces pressure and forces the beer to bubble over. In a steelmaking plant, a vacuum-degassing unit may cost $50 million to install, which is why not every company offers ultra-low-carbon (ULC) steels.